Gibbs helps lead effort to fund state DOTs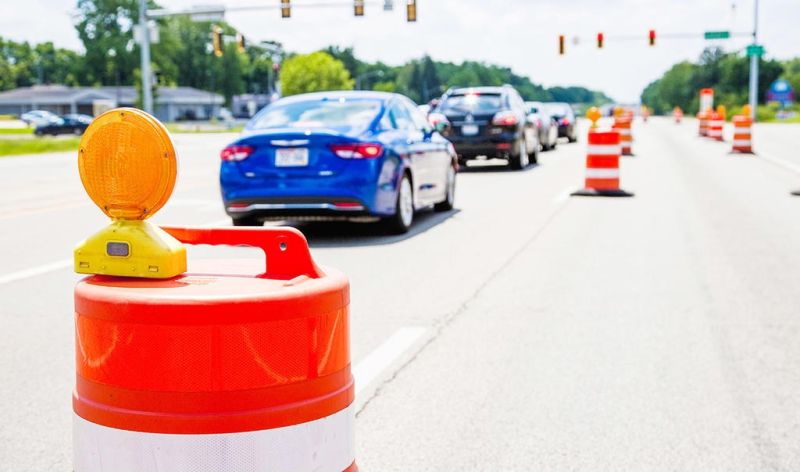 In an effort to bring attention to the budget shortfalls state departments of transportation are facing, Congressmen Bob Gibbs (OH-7) and Conor Lamb (PA-17) led a bipartisan coalition in Congress urging Republican and Democrat House leadership to consider the inclusion of financial support for state DOTs in a potential phase four in coronavirus relief legislation.
Given the significant drop in traffic as a result of the stay-at-home orders across the country, fuel taxes and toll receipts have plummeted by as much as 50 percent, according to some estimates. This decline in traffic and revenue will leave state DOTs, many of which are funded outside of general revenue, with significant deficits.
The letter was signed by Gibbs, Lamb and 135 members of Congress. They pressed House leadership to ensure state DOTs have access to nearly $50 billion, "separate from any additional state and local relief," similar to other transportation-related coronavirus funding.
Gibbs released the following statement after sending the letter to House leadership:
"As the coronavirus severely reduces the revenue streams for state transportation agencies, it is clear that transportation infrastructure will need support to fill in the funding gaps for what is truly essential infrastructure. Because states fund their transportation agencies through fuel taxes and tolls, the funding shortage will disproportionately impact those agencies. When the nation begins returning to normal and surface transportation traffic returns to precoronavirus levels, the reduction in revenue may leave important projects incomplete or unfunded without a boost in any future coronavirus legislation."
Lamb said, "The coronavirus is having a devastating economic impact on states. We need to take bold action to invest in infrastructure projects to spur our economy and ensure that we are protecting good-paying jobs. This is a strategic investment that will help our state and local communities recover faster while improving our roads and transportation systems."
Michele Stanley, the National Stone, Sand & Gravel Association vice president of government and regulatory affairs, offered support for state DOT relief funding.
"Today's letter is a first step to providing a necessary and targeted backstop that allows this important work to continue. On behalf of the more than 400 NSSGA member companies, we thank Rep. Bob Gibbs and Rep. Conor Lamb and all the members of Congress on the letter for their leadership to ensure our state DOTs can continue to function," Stanley said.
Gibbs' and Lamb's efforts were supported by the American Association of State Highway and Transportation Officials, National Conference of State Legislatures, Transportation Construction Coalition, American Road & Transportation Builders Association, Associated General Contractors of America, NSSGA, International Union of Operating Engineers, Laborers' International Union of North America, Highway Materials Group, American Highway Users Alliance, American Council of Engineering Companies, American Society of Civil Engineers, Association for the Improvement of American Infrastructure, National Asphalt Pavement Association, Transportation Trades Department, AFL-CIO, and Association of Equipment Manufacturers.