Gunnoe sworn in as mayor of Dover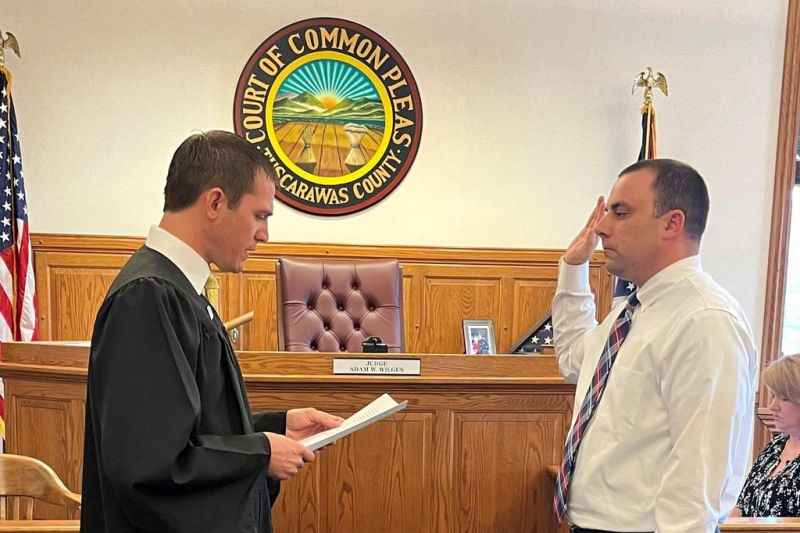 Shane N. Gunnoe was appointed interim mayor of Dover Friday, May 13 by Tuscarawas County Probate Court Judge Adam W. Wilgus. Wilgus administered the oath of office.
It was the priority of Wilgus throughout the process to preserve the integrity of the selection process by protecting those involved from undue influence. A group of committee members assisted Wilgus in evaluating the six candidates.
"I understand that not everyone may agree with my decision, But I hope everyone will accept how the decision was made," Wilgus said. "I believe the process was fair, eqitable and in the best interest of the City of Dover."