Habitat attracts local pollinators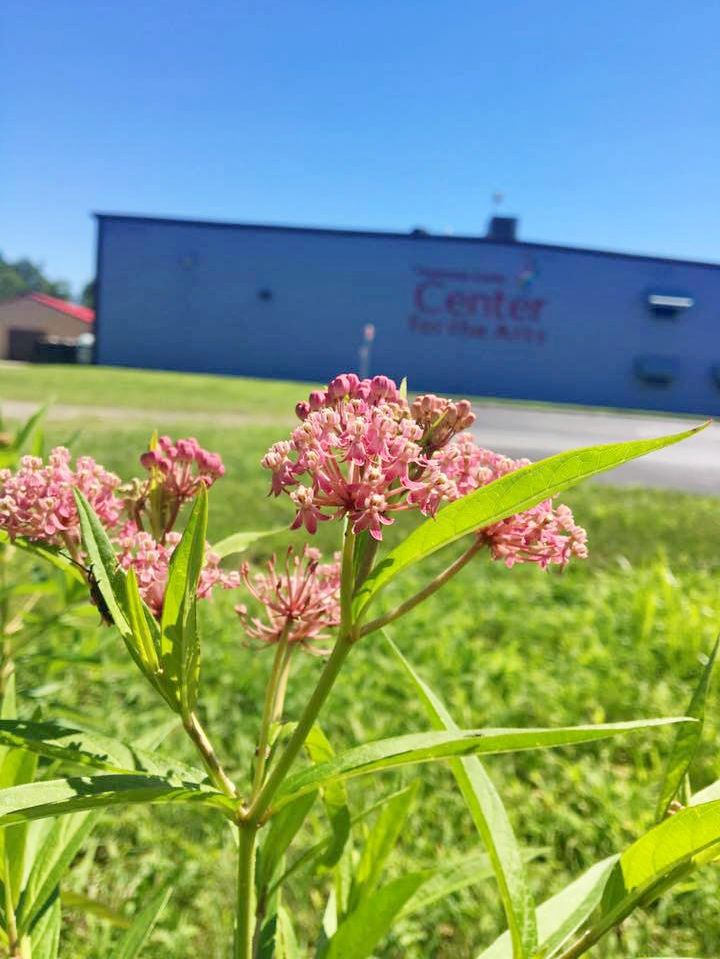 Sustainable Wildlife Area Restoration Movement, a local nonprofit, reported progress from its native habitat installment at the Tuscarawas County Center for the Arts.
SWARM's mission is to combat pollinator decline by re-establishing native habitat, raising awareness and providing education on pollinator conservation.
Volunteers gathered at the Tuscarawas County Center for the Arts on June 2 to install a native habitat. By July 20 life had come back to the area. Monarch eggs were spotted on some of the milkweed species installed.
"This is incredible news because prior to this installment there was no habitat to sustain this kind of life," said Rome Marinelli, co-founder of SWARM. "The lawn was sterile, barren and unable to support native bees and butterflies. There would have been nowhere for a monarch to lay those eggs prior to this habitat installment. The art center wanted to beautify their land while also supporting our vital pollinating insects, like bees, butterflies, moths and beetles."
More information regarding SWARM can be found on the Facebook page at www.Facebook.com/SWARMtusc or email SWARMtusc@Gmail.com.
"It's remarkable that we're able to see progress in less than two months after installing native habitats. We expect to see native pollinator populations grow with this habitat available," Marinelli said. "We hope to be able to re-establish more habitats around Tuscarawas County to continue supporting native pollinators with the components that sustain them."