Historical Society offers bus trip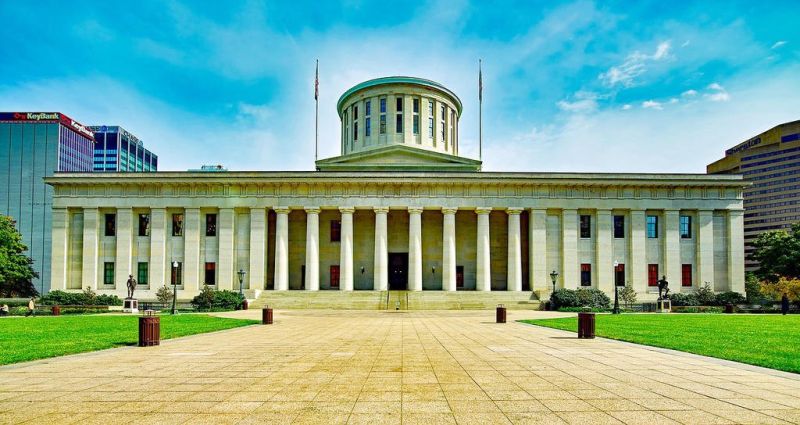 The Holmes County Historical Society is laying plans for another bus tour sure to be of interest to a wide range of people. The tour is set for Saturday, May 11, departing for Columbus at 8:30 a.m. and returning that evening.
Stops include the Ohio Statehouse, an early 19th-century home that served as an Underground Railroad stop, a rare opportunity to see the Athenaeum building and a little shopping.
"The Athenaeum has a really interesting history," said Mark Boley, director of museum operations at the Holmes County Historical Society. "It was originally built as this really grand Masonic Temple and I believe was at one time state headquarters for the organization. The outside of the building is a little deceptive, but inside it's very ornate and quite grand."
Boley said the Athenaeum now houses two theaters and several ballrooms and is used to accommodate large group gatherings. In fact the building is not normally open for tours.
"I attended a conference held there a couple of years ago," Boley said, "and it was so interesting I thought it would be good to tour. So I called and asked if they'd allow us to do it, and they agreed. It's not usually available to tour, so this is kind of a rare chance."
Next on the tour is some shopping time at the North Market area, not far from downtown. Tour participants will be able to get lunch on their own before continuing on with the tour.
At the Ohio Statehouse, Boley said the group will visit the historically significant lower floors and will see parts of the building not normally open to casual visitors. "We'll see things we wouldn't normally have access to, and the Statehouse itself is very beautiful and full of history."
Next is a visit to Kelton House. "This is a large home built in the early 1800s," Boley said. "It was once a part of the Underground Railroad to help slaves escape to freedom, and we'll have a guided tour with an interpreter impersonating someone making that escape."
Boley explained the society has been doing two tours each year, and each combines some history with a little fun. "Last year we went to Cleveland, and part of that tour was a stop at the casino. This time, in addition to the shopping, we end the day with a pretty grand buffet and cash bar at Schmidt's restaurant."
Schmidt's has been an iconic part of German Village in Columbus for 50 years, serving authentic German fare. The tour plans to be back in Millersburg by around 8:30 p.m.
Tickets for the tour are $110 per person, and the tour is open to both society members and nonmembers at the same price. "We usually take about 40 people on the tours, but we can accommodate a few more," Boley said.
There are no restrictions on who can participate, but there will be a good deal of walking involved.
Later this year the society is planning a tour of the Canton area with historic buildings and a private performance on the historic pipe organ at the Palace Theatre.
Tickets for the Columbus bus tour are available by calling tour coordinator Margi Oller at 330-465-1393 or by emailing her at dawdys@embarqmail.com. The deadline for registration and payment is April 10.
A mailable registration form is available at the Holmes County Historical Society website at www.holmeshistory.com under the Events page or via the society Facebook page.