Holmes County Historical Society receives state grant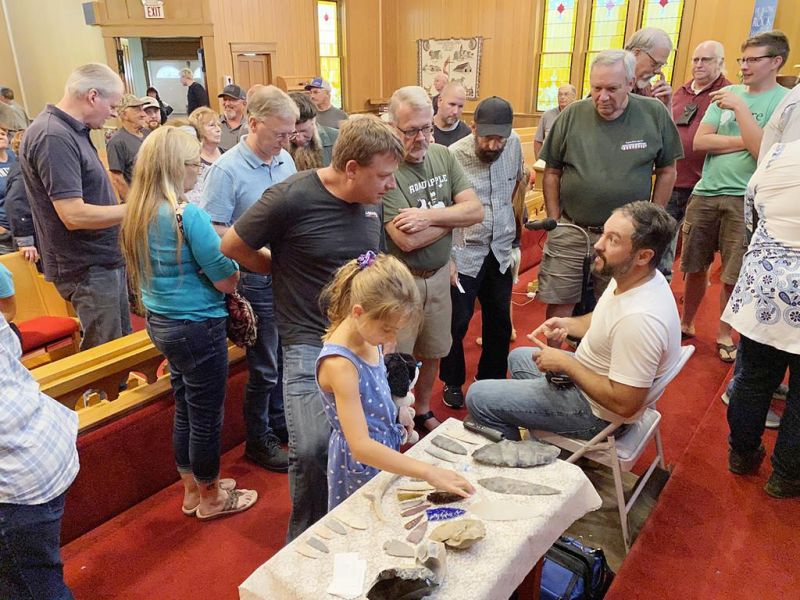 As part of the entertainment and tourism realm in Holmes County, the Holmes County Historical Society felt the stinging loss of revenue during the 2019-20 pandemic.
A recent windfall from the state helped ease some of that pain.
The Holmes County Historical Society recently received a $20,000 grant from the State of Ohio Development Service Agency. The funding came courtesy of the state's Entertainment Venue Grant process, and once Mark Boley, Holmes County Historical Society director, found out the money was available, he quickly took steps to attempt to secure a portion of that funding.
"We got a notice from the State of Ohio Development Services Agency in June notifying us that there was a program of grants that were available to organizations to help replace lost income suffered during the pandemic," Boley said. "It said it was on a first come, first serve basis, so I wrote a grant request immediately. It was actually one of the easier grants I've had to write."
The grants were awarded based on lost revenue from tourist dollars because of the shutdown that occurred during the COVID-19 pandemic. The letter said a variety of different entities were eligible including theaters, music venues, spectator sports, museums and historical sites. Realizing the HCHS fit into two of those categories, Boley said he felt confident they would qualify for one of the $10,000, $20,000 and $30,000 grant awards that were being made available.
The SODSA allocated up to $150,000 per county for the grants. Boley said one month after they applied in June, he received word that the HCHS had received preliminary acceptance for a grant. There was more paperwork needed, but Boley said that was a letter describing exactly how the pandemic had affected the historical society.
While the HCHS was able to find its way through the pandemic, it had lost a great deal of revenue from a lack of visitors to the Victorian House and had to cancel several main fundraising events.
"Fortunately, the society weathered the COVID storm pretty well, thanks to the incredible support from our community," Boley said. "We had great support from private donors during that time. That's typical Holmes County, supporting ourselves. We were fortunate to have multiple income streams, but we lost almost 50% of our tourist income from 2019-20."
Stimulus funding also had been granted to the HCHS during the pandemic, but it was still trying to recover from the lack of tourism-driven dollars. This grant will take care of a large portion of that.
"We really struggled without the tourism income," Boley said. "That was what I centered our grant request around."
Boley said the state plugged those numbers around the formula it had created and came up with the $20,000 figure. He said it wasn't a complicated process, and now that they have secured the grant funding, what they can apply the money toward is totally up to the historical society.
"There really weren't any stipulations as to how we were to spend it. The money can be spent for anything in our general fund, which ultimately replaces what we lost, so that puts us in a good place," Boley said.
Boley said any expense, from mortgage, rent payments, utility bills, salaries and wages, business expenses, supplies and equipment and more can be covered by the grant money.
He said the state recognized how hard-hit the entertainment industry was in the state during the pandemic, and these steps should help many of the entertainment organizations that struggled during the pandemic recover.
"Obviously, we are very excited because this goes a long way in helping us recover financially from the pandemic," Boley said.
He said since the state restrictions were lifted on travel and allowed organizations to reopen earlier this year, tourism has righted itself, and they have seen a steady stream of visitors.
He did add that while individual and small group tourism has exploded, one area that continues to struggle is the bus tours, which bring in many people at once.
"This latest COVID scare has seen several tour bus cancellations, so let's hope that we are able to move past this quickly," Boley said.
For a complete list of upcoming Holmes County Historical Society events, visit them on their website at www.holmeshistory.com.