Holmes Co departments look to reclaim funds spent on COVID-19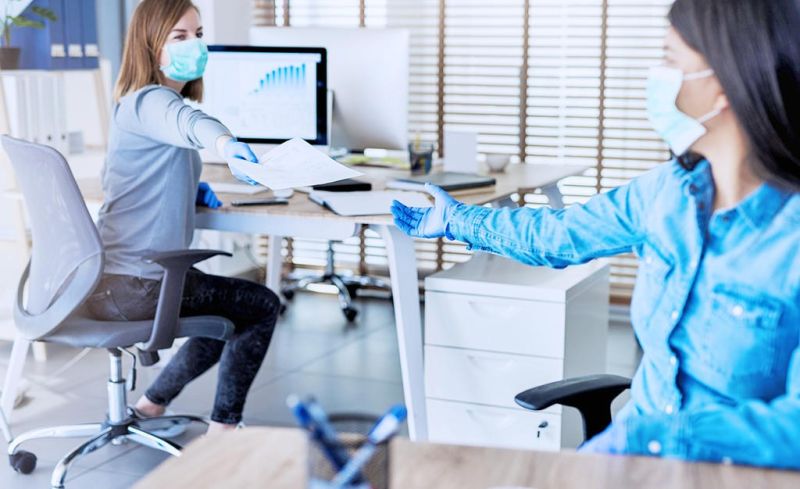 For every county government hit hard by COVID-19, financial help is on the way and Holmes County is no exception.
The Holmes County commissioners recently passed Resolution #06-15-20-3, fulfilling the requirements of Ohio House Bill 481 for the passage of resolution in order to receive and expend federal funds under Section 5001 of the Coronavirus Aid, Relief and Economic Security Cares Act that was recently put into law.
The Ohio General Assembly recently established the process to distribute funds to counties that were designed to help each county government recover from the effects of the coronavirus shutdown.
The funding may be used for the purpose of recovering necessary expenditures incurred due to the public health emergency with respect to COVID-19. These expenditures were not accounted for in the most recently approved county budget as of March 27 and were incurred during the period beginning March 1.
The county will pay any unencumbered balance of money in the county's local coronavirus relief fund by Oct. 15, and will pay the balance of any money in the county's local coronavirus relief fund to the state treasury by Dec. 28.
"This is a resolution that we are required to pass in order for (County auditor Jackie McKee) to pull the funds down for our county from the state of Ohio," said Misty Burns, director of Holmes County Human Resources. "This is all regarding the Cares Act that was Senate Bill 381 and is now (House Bill) 481. Once funds come down from the state, we have seven days to disperse those and resolutions have to be in place for those funds to be dispersed."
Commissioner Rob Ault said the dispersion of funds will go to any county department for expenses that came about due to public health-related issues.
"It will cover some of the expenses we incurred," he said.
Holmes County auditor McKee said while many county departments were closed during the pandemic's worst times, her department worked right through it because real estate, payroll and accounts payable are all essential.
According to McKee, the funds will be critical in helping the majority of the government departments pay for items purchased to deal with the coronavirus because none of the departments had planned on those expenses in their budgets.
Holmes County will receive $934,687, of which $560,812 will go to county departments, or 60 percent. The remaining 40 percent will be dedicated to either county villages, which will receive between $17,000 to $26,000, while 2% or $18,694 will go to each of 14 townships.
The only caveat is if the funds are not used for qualifying COVID-19 expenses, the money must be returned.
McKee went on to note that there are plenty of hoops departments must jump through to obtain the proper funding, but if the expenses do qualify, the funds will not have to be repaid to the federal government.
The funds being doled out are an estimate and may not be exactly what each county will receive, but McKee said they are close.
"The Ohio Department of Taxation did the estimate based on 2018, so this is an estimate only, as the new legislation for distribution is based on 2019 figures," McKee said.
All county departments, villages and townships must provide a detailed report on the expenses they incurred, and this can include extra wages incurred during this time.
McKee said there is a good deal of paperwork involved and not everything that is submitted will qualify as an expense that would be covered with the funds.
She said anything from adding plexiglass to desks and waiting areas, laptop computers purchased so people could work from home, and purchases that were made to help any entity get through the COVID-19 pandemic would all be viable options.
"The process on how we are to proceed is still evolving," McKee said. "I think it is important to note that some local entities (townships and villages) will not be participating as they do not have COVID-19-related expenses to report."
In envisioning what might lie ahead when COVID-19 first hit, McKee sent out a memo to all county departments informing them that they should track all of their expenses associated with the virus. That turned out to be sage advice.
What will take place in the future as far as the disease is anyone's guess, but for now, the county is prepared to reimburse its departments for all costs due to COVID-19.
"Some of these federal grants can be nightmares, so I figured we should try to get ahead of it as much as possible," McKee said.
Burns said at this point it is far too early to estimate exactly how much of the funding will be used by the county.
"We are still in the process of educating the county as to what they can bring forward as an expense that they can bring forward for the commissioners to review," Burns said. "Not only are we getting guidance from Jackie, we are also getting guidance from the Ohio Department of Treasury on how to handle this."