Honeytown to join Cantate Singers for fall concert in Kidron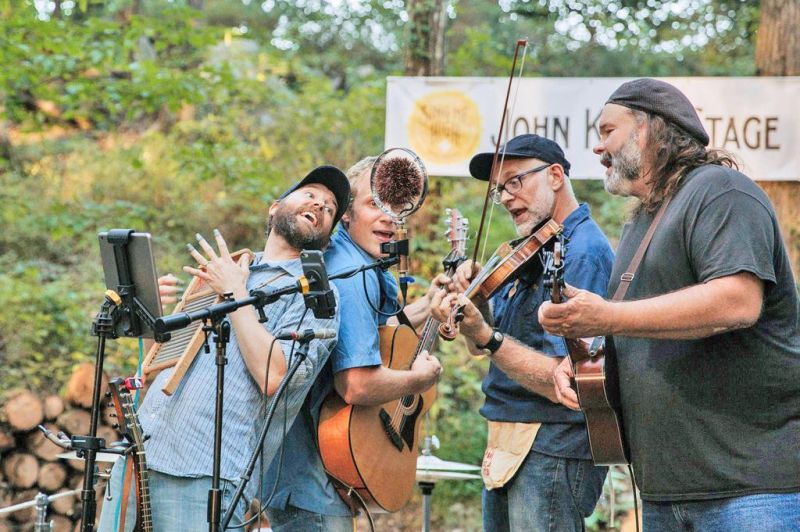 The Cantate Singers, a community vocal ensemble composed of singers from Wayne and surrounding counties, will offer their fall concert on Sunday, Nov. 18 at 7 p.m. in the sanctuary of Kidron Mennonite Church, 3987 Kidron Road, Kidron.
The featured piece will be "The World Beloved, A Bluegrass Mass," accompanied by the local band, Honeytown.
Composer Carol Barnett said in the program note, "To bring the solemnity of the classical-based mass together with the down-home sparkle of bluegrass, now there's an assignment. My highest hope is that listeners coming from one tradition — classical or bluegrass — and perhaps dubious about the other might discover something new and wonderful in the combination, as I have."
The concert will include other pieces that celebrate the beauty of the world.
Honeytown is a well-known instrumental ensemble, featuring musicians Tim Shue, Nate Gundy, Kevin Himes and Toby Hazlett on a variety of string and percussive instruments. They have played a number of venues including Kent State Folk Festival's 'Round Town, the Mennonite Relief Auction and Lakeside Chautauqua in Lakeside, Ohio.
The Cantate Singers are under the direction of Laurel M. Labbe and perform two concerts a year. They meet for weekly rehearsals at Oak Grove Mennonite Church.
There are no tickets or reservations required to attend. A freewill offering will be received.