Jobs, programs available to Wayne Countians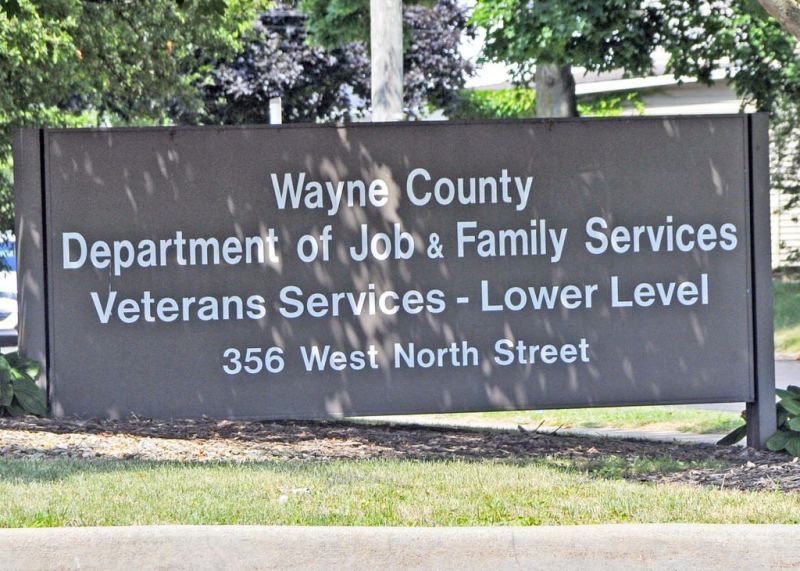 A total of 1,013 jobs in Wayne County was posted online at www.ohiomeansjobs.com from April 14 through May 13.
Although the number of jobs is down by 223 ads for the same period last year, there are still employment opportunities available for those who are looking for work. The good news is that there also are programs available to help job seekers impacted by the ongoing COVID-19 pandemic train for a new career.
"Right now there are a large number of jobs available in retail, health care and transportation," OhioMeansJobs workforce administrator Crystal Brown said. "If you have marketable skills in an area, we can help you find employment utilizing those skills."
In certain circumstances there is help available for those looking to parlay their existing skills into a new career.
"We offer career assessment and exploration services," Brown said. "We also offer job-counseling services to determine interest in a particular job field if an individual is no longer able to work in their primary field."
According to a May OhioMeansJobs online job posting report, the top-five employers with the most area job ads were The Dollar General, 77 ads; The J.M. Smucker Company, 74 ads; Children's Hospital Medical Center, 54 ads; GOJO Industries Inc., 35 ads; and Cleveland Clinic, 33 ads.
The top-five occupations with the most area job ads were first-line supervisors of retail sales workers, 103 ads; registered nurses, 79 ads; retail salespersons, 72 ads; heavy- and tractor-trailer truck drivers, 29 ads; and first-line supervisors of production and operating workers, 25 ads.
Educational requirements range for area job ads by percentage: GED or high school diploma, 61%; associate, 10.8%; bachelor's, 23%; master's, 2.2%; and doctoral, 3.1%.
Yearly salary range for area job ads by percentage: less than $30k, 26.3%; $30k-$49k, 26.9%; $50k-$79k, 31.2%; $80k-$99k, 7.6%; and more than $100k, 8.1%.
OhioMeansJobs Wayne County center offers a fully equipped resource room with high-speed computers for resume building or conducting an online job search. Staff members also are available to provide one-on-one assistance. The resource room is open by appointment only.
The center also offers information on education and training opportunities with local colleges, adult education programs and adult diploma or GED programs. For eligible individuals, OhioMeansJobs Wayne County provides short-term training assistance, up to $15,000.
Financial assistance is available to those that qualify due to a reduction in hours or layoff from their job. Food, cash and medical assistance are available to help individuals and families meet their basic needs.
Additional information about OhioMeansJobs, located at 358 W. North St. in Wooster, can be found online at www.everybodyworks.org/wayne or by calling 330-264-5060 Monday through Friday from 7:30 a.m. to 4 p.m. Services are available at no cost.
Dan Starcher is a public communications specialist for the Wayne County government.