Kent State Tuscarawas to host commemorative events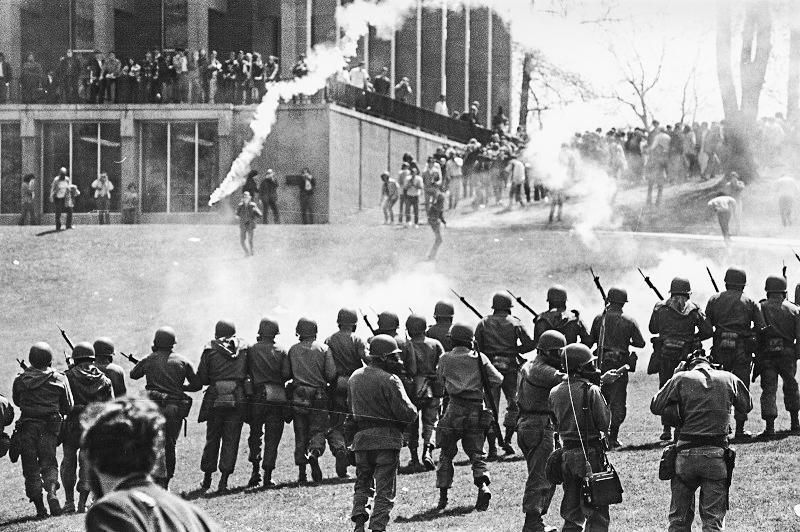 Kent State University at Tuscarawas will mark the 50th commemoration of May 4, 1970, with featured speaker Dr. John Hayes on Thursday, April 16 at the Performing Arts Center.
The first student government president of Kent State Tuscarawas and a 1971 Kent State alumnus, Hayes served as a correspondent at the Daily Kent Stater during the events at Kent State University. During his presentation, "May 4: Reflections of an Eyewitness," Hayes will share his firsthand reporting on the tragedy. The event is free and open to the public.
The upcoming 50th May 4 commemoration represents a significant and historic milestone for the university and for the country as well. It was on that day members of the Ohio National Guard opened fire on students protesting the Vietnam War, killing four students and wounding nine others.
A graduate of Dover St. Joseph's High School, Hayes founded the Kent State Tuscarawas student newspaper, the KUB Reporter, during his freshman year. After his sophomore year, he transitioned to the Kent campus to pursue a degree in journalism. He is the author of more than 20 books including "Mooney: Life of the World's Master Carver"and the biography of James Michener, who wrote "Kent State: What Happened and Why."
Currently Hayes is the Titus Professor for Franchise Leadership at Palm Beach Atlantic University. He has written extensively about franchising and business and has operated several businesses as a franchisee. He earned a bachelor's and master's in journalism from Kent State and a Ph.D. in American studies from Temple University.
In addition to Hayes' presentation, the Kent State Tuscarawas History Club will present several documentaries on the May 4 tragedy:
On Thursday, Feb. 27, a showing of "The Legacy of Kent State" will be held from noon to 1 p.m., followed by "Kent State: The Day the War Came Home" on Wednesday, March 4 from noon to 1 p.m.
On March 11 from noon to 1:30 p.m., "Fire in the Heartland: Kent State, May 4th and Student Protest in America" will be shown. All documentary showings will be held in the Founders Hall auditorium and are free and open to the public.
To learn about the special events, speakers and exhibits marking the anniversary, visit the May 4 50th Commemoration events page.
Kent State Tuscarawas is located at 330 University Drive NE in New Philadelphia.