Wooster's Knights Field Sprayground now open daily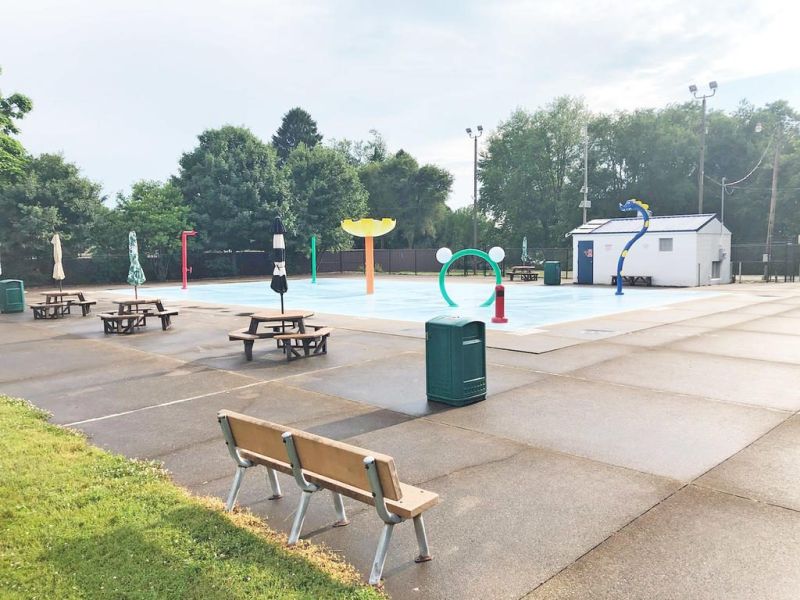 Knights Field Sprayground, located on Rebecca St. in Wooster, is now open seven days a week through Saturday, Aug. 15.
The facility's hours are Mon.-Fri. 10:30 a.m.-4:30 p.m. and Saturdays and Sundays from noon-5 p.m.
Pre-registration is not required, but maximum facility capacity will be reduced to allow for appropriate social distance between users and based on considerations for the available sprayground feature area. Users will be expected to remain at least 6 feet apart from other users not from the same household.
Once maximum capacity is reached, families will not be admitted into the facility until their total party can be accommodated. Users will need to wait outside the facility until space becomes available.
Users entering the facility together must be from the same household, groups may not be any bigger than 10, and every child under the age of 16 must be accompanied by a parent, guardian, or caretaker aged 16 or older.
A one-time waiver is required prior to entry into the City of Wooster's aquatic facilities. Signage will be placed throughout the facility reminding users about any State of Ohio social distancing requirements and any additional guidelines put into place at the facility. Cleaning and disinfecting will be conducted every two hours while the facility is open to the public.
In order to allow as many people as possible to utilize the sprayground, the City asks that you please limit your visit to no more than 2 hours. Questions can be directed to the City of Wooster Recreation office, 241 S. Bever St., Mon.-Fri. between 8:30 a.m.-4:30 p.m. The phone number is 330-263-5207.