KSU book club is part of a larger historical project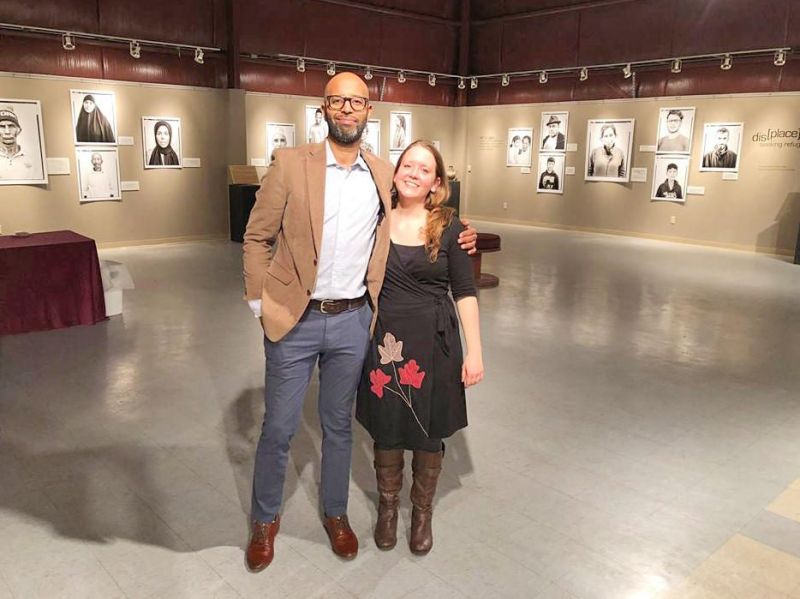 Last February dis[place]d: seeking refuge, exhibited at the Tuscarawas County Center for the Arts, displayed 30 large black-and-white photographs of refugees taken both in refugee camps and in Columbus by documentary photographer Tariq Tarey with accompanying quotes and text by Amanda Comstock, a former Tuscarawas County resident. This exhibit was part one of a larger project.
Part two of this project invites local Tuscarawas County residents to explore their own genealogical roots and to investigate their ancestors' stories of arrival.
How did you get here? Why did you or your ancestors come? This investigation will lead to an exhibit that will feature the faces and stories of the people of Tuscarawas County.
Leading up to this project, Kent State Tuscarawas will host a monthly book club on Elizabeth Catte's "What You Are Getting Wrong About Appalachia" to discuss the historical context of this type of photography project in the area and to remind people of the Appalachian history to which Tuscarawas County belongs.
The first meeting will be Monday, Jan. 28 at 6 p.m. with another opportunity on Tuesday, Jan. 29 at noon at the Kent State Tuscarawas Academic Learning Commons. This will be an informational meeting and will set up participants for discussions for the following months. Books will be available for $10. Meetings will be the last Monday and Tuesday of each month through May.
For questions or more information, email Comstock at displacedseekingrefuge@gmail.com or call 614-749-5619. A website is at www.displacedseekingrefuge.wordpress.com.