Lawrence Township seeks snow plow driver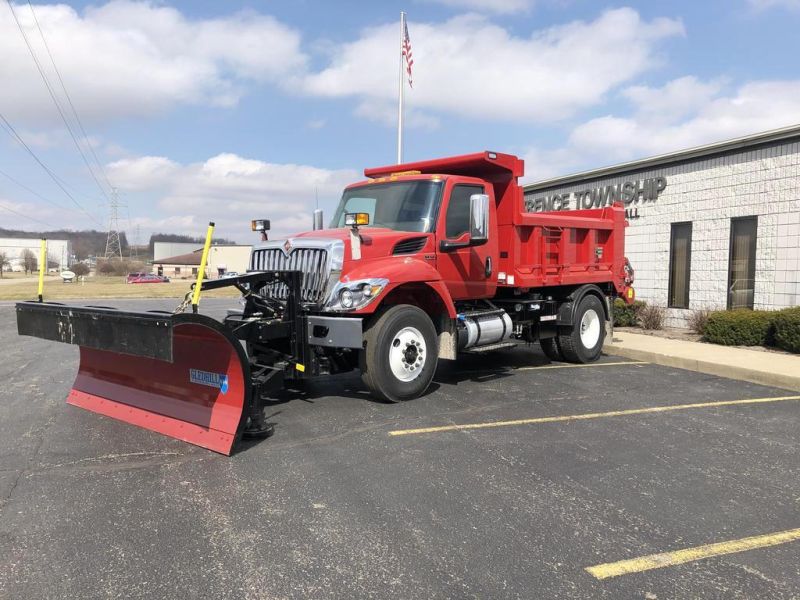 Township trustees heard from Chuck McNutt at the Nov. 24 meeting that a part-time snow plow driver is needed for the winter. McNutt, road supervisor for the township, said the driver must have a commercial driver's license. Interested applicants should call the Lawrence Township office at 330-874-2731.
McNutt said while part-time, seasonal workers have completed their regular hours, he may need to call them in if necessary. He also said the township compost bin will remain open through the winter. The compost bin accepts only grass clippings, leaves and light brush less than 4 feet in length, according to the township website. No commercial waste is accepted.
In other matters
Bolivar Fire Chief Shawn Lynch advised trustees that Smith Ambulance has been acquired. The fire department will now transport deceased to the county coroner's office or to Lebold-Smith Funeral Home at a charge of $125 per trip.
Zoning inspector Ron Weekley said he received a certified letter regarding the Melrose Circle property where numerous cars with expired tags had been parked. The letter said the resident was no longer there. Weekley will forward all information to the prosecutor.
Trustee Matt Ritterbeck reported receiving a bid for $30,000 from the Village of Strasburg for the 2010 International dump truck.
Fiscal officer Ann Ackerman reported attending a Zoom meeting of the Tax Incentive Review Council Enterprise Zone and informed trustees the tax-abatement agreement with Nilodor Inc. will expire at the end of the year.
Regional planning may resolve Olde Hilltop issues
Trustee Don Ackerman said he spoke to the regional planning commission regarding problems experienced by residents on Olde Orchard Drive during construction of the Olde Hilltop subdivision. Ackerman said the commission will follow up on the issue and look for solutions for this and other housing developments during construction.
Business matters
Trustees voted to do the following:
—Mow the property on Russell Drive, whose owner is in prison one time in the fall, and reassess the situation in the spring.
—Increase the amount budgeted for tree trimming from $5,000-$7,200 after McNutt noticed several other trees needing addressed.
—Hire Kelly Tomblin for cleaning services at a rate of $75 per cleaning, twice monthly.
—Give the volunteer members of the board of zoning appeals and the zoning commission each a $50 gift card for their time and dedication.
—Amend appropriations to realign with permanent appropriations.
The next meeting will be Thursday, Dec. 9 at 7 p.m. at the Charles E. Lundenberger Hall, 10867 Industrial Parkway NW, Bolivar.