Learn wilderness-survival skills at watershed meeting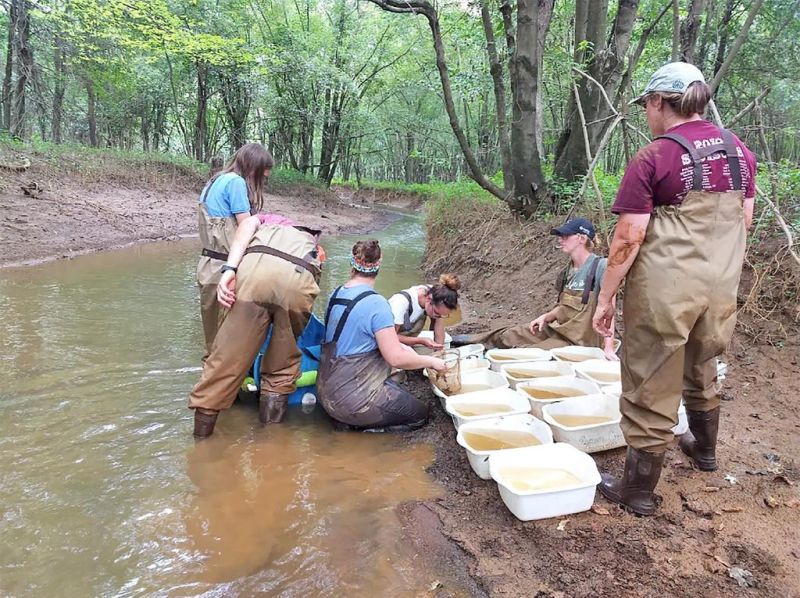 The public is invited to learn wilderness-survival techniques at an upcoming community meeting.
The Huff Run Watershed Restoration Partnership and Rural Action will hold their winter community meeting on Tuesday, Jan. 21 from 6-7 p.m. at the Mineral City Fire Station. The meeting will include information about the local watershed, updates on projects and events administered by Rural Action's Mineral City Watershed office, and updates on pending legislation and information on how to get involved with the organization.
The first half of the meeting will discuss current and completed projects out of the Mineral City office in addition to upcoming events. For the second half of the meeting, Rural Action environmental education director Joe Brehm will share helpful wilderness-survival techniques.
"Wilderness survival is a very important skill for anyone to have, and Joe is the perfect teacher for these skills," said Taisa Dzindo, AmeriCorps member with Rural Action. "His sense of comfort with nature and knowledge of how to use the resources given to us in the wild makes him an excellent and engaging presenter."
The Mineral City Fire Station is at 8495 S. High St. in Mineral City.
Rural Action is a regional community-development organization with a 21-county footprint working with members and community leaders on a range of quality-of-life, environmental and economic projects across rural Appalachian Ohio. Its mission is to build a more just economy by developing the region's assets in environmentally, socially and economically sustainable ways. Learn more about Rural Action at www.ruralaction.org.