Legendary cartoonist to speak in Dover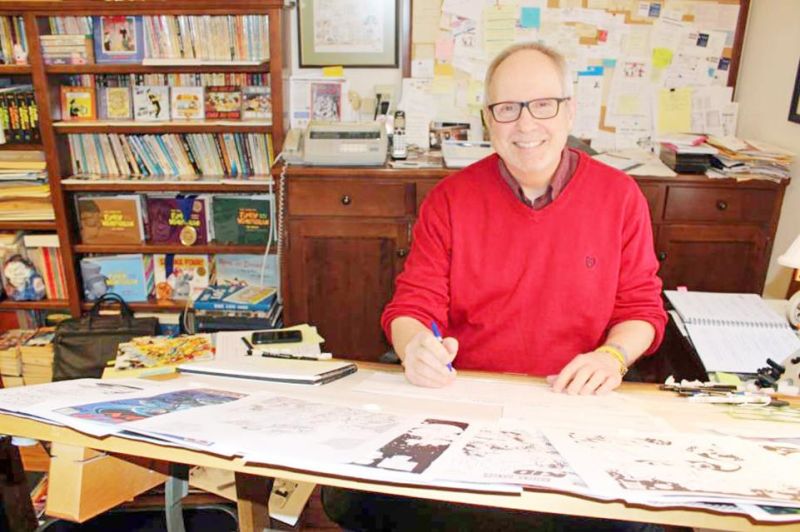 Cartoonist Tom Batiuk will speak at the Dover Public Library on Thursday, April 26 at 6:30 p.m. Best known for his long-running newspaper comic strips, "Funky Winkerbean" and "Crankshaft," Batiuk will present a talk titled "The 10th Anniversary of Funky Winkerbean & Lisa's Story."
In "Lisa's Legacy Trilogy,"readers follow the character Lisa from high school sweetheart, to mother, to cancer patient. This moving and critically acclaimed story proves what comics can do as a serious story-telling art form. 
Batiuk, who pens the continuing story of Funky Winkerbean and his pals, was recognized as one of three finalists in the cartooning category of the 2008 Pulitzer Prize awards competition for the series of daily comic strips that chronicled the death of longtime character Lisa Moore. His "Funky Winkerbean" series and "Roses in December: A Story of Love and Alzheimer's" were finalists for the 2016 Eisner Awards.
Batiuk is a graduate of Kent State University. His "Funky Winkerbean" and "Crankshaft" comic strips are carried in over 700 newspapers throughout the United States. In 2006 he was honored by the American Cancer Society and presented its Cancer Cure Hall of Fame Award for his sympathetic work in highlighting the experiences of those with cancer in "Lisa's Story: The Other Shoe."
A book-signing will follow the program, which is free and open to all. For more information or to register, call the library at 330-343-6123.