Library StoryWalk celebrates Black History Month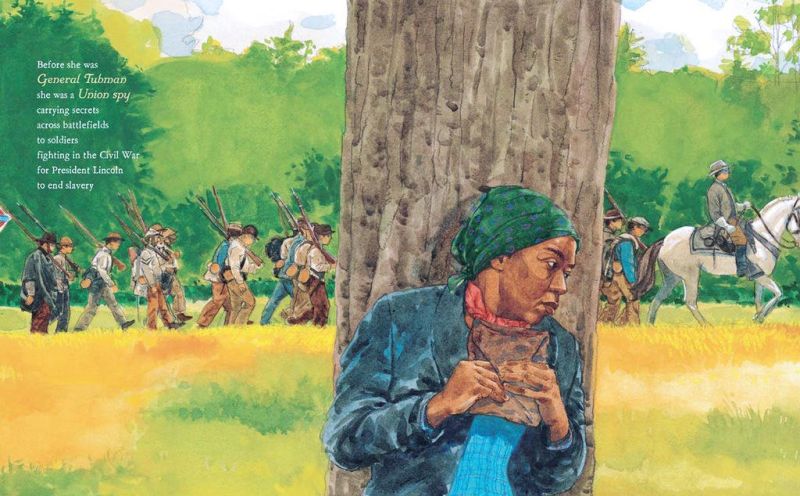 The local nonpartisan group, Citizens for Racial Justice and Reform, is encouraging the community to take a walk around the pond at Dover City Park during Black History Month to read the book, "Before She Was Harriet" by Lesa Cline-Ransome.
Families can bring their children to the Dover Public Library's StoryWalk for this safe and educational activity for the entire month of February.
Cline-Ransome describes Tubman as "a wisp of a woman with the courage of a lion" who spent her life in great peril but remained dedicated to helping others. Because of this lifelong courage and compassion, her legacy lives on today. The hope is residents of Tuscarawas County will be inspired by what Tubman achieved in the face of danger and adversity.
Citizens for Racial Justice and Reform - Tuscarawas County envisions "a Tuscarawas County where all residents are free to reach their fullest potential in racially equitable and empowering spaces."
The library's StoryWalk is a way for people of all ages to exercise their bodies and minds in the park setting. As people walk counter-clockwise around the pond, they will come to posts that contain two-page spreads of the book.
By the time participants have come full circle, they will have read the book in its entirety. "Before She Was Harriet" will be on display in the StoryWalk through at least the end of February.
Adults are encouraged to engage with their children by asking these questions after completing the StoryWalk:
—Harriet Tubman did a lot of amazing things in her life. Which part of her life do you think required the most courage?
—Which one do you think was the hardest for her?
—Which one do you think she was the proudest of?
—If Harriet Tubman were alive today, what kind of work do you think she would be doing?
—Why do you think Tubman changed her name from Araminta to Harriet?
If you would like to participate thoughtfully in the discussion of racial justice in Tuscarawas County, find Citizens for Racial Justice and Reform - Tuscarawas County on Facebook or @citizensforracialjusticetco on Instagram.
For more information or interview opportunities, call Jenna Grimes at 330-353-9620 or Dover Public Library director Jim Gill at 330-343-6123.