Library system enters phase 2 of reopening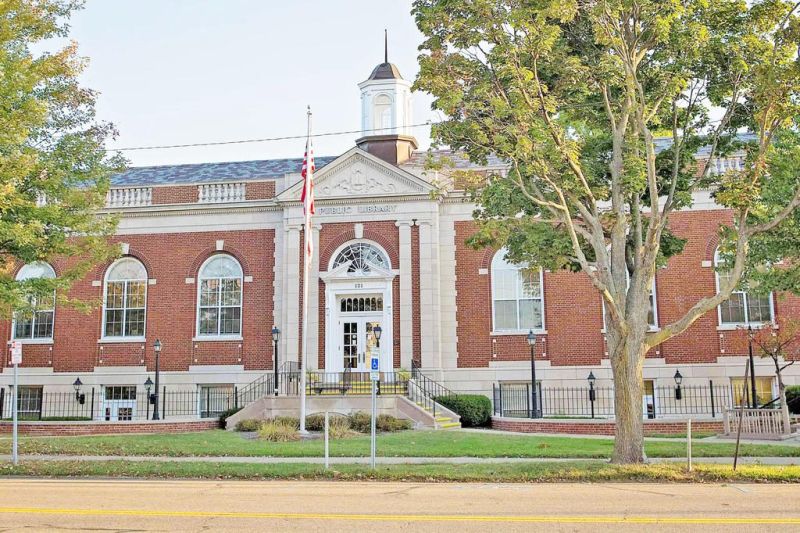 The Tuscarawas County Public Library System will move into phase two on Monday, July 13 of their reopening plan, which includes opening the physical buildings to customers for a grab and go service model.
"We have been working really hard to get things in order to welcome our customers back safely," county library director Michelle McMorrow Ramsell said. "At this phase library service will look different, but folks will be able to enjoy two things they have missed: browsing and selecting their own materials and using library computers."
The county library's five locations have been serving the community throughout the state closures through digital materials like eBooks and audiobooks, reference phone calls, a virtual help desk on the website, and curbside pickup of physical items.
"We will continue to offer curbside and drive-up services for those who prefer to continue with a contactless library service model," Ramsell said. "In this next phase, customers will also have the option to come into our buildings to browse and select their own materials, use public computers, and fax or copy materials."
Ramsell said customers should be aware of the following with phase two:
Book drops: Items can be returned to all locations through the outdoor book drops. There will be no overdue fines for materials returned. After materials are returned, items will be kept in quarantine for 72 hours in accordance with CDC guidelines before they are checked in.
Limited hours of operation: Each location will reopen with limited hours. See the library's website or call the nearest location for a complete listing of hours.
Limited capacity: Occupancy will be limited at each location to maintain social distancing. Signs and floor markings have been provided to aid customers in following these limits.
Limited computer use: A limited amount of computers have been spaced 6 feet apart and can be used by customers for 30-minute sessions. A mask must be worn while using the computers.
Virtual programming: All library programs will continue to be online at this time. Check the library's website for a schedule of events.
Curbside pickup: For customers that do not wish to come in the building or are feeling ill, curbside pickup of items will remain an option.
Masks: To help keep staff and other customers safe, the library requests that all customers wear a mask when visiting the library. Masks will be provided to customers who do not have a mask or forget theirs at home.
According to Ramsell, the upper level of the Main Library will remain a staff-only space, but the lobby and children's department will be open to the public.
"We have provided a great selection of adult and teen materials in our lobby for customers to grab and go," adult and teen services manager Robyn Guedel said. "Staff will be able to access the upper level to retrieve materials if a specific item is requested by a customer."
Other services that will be available during this next phase include notary services by appointment only, genealogy research by email or phone request, readers advisory, and reference services. Items also can be placed on hold using the online catalog on the library's website.
For questions or more information, call the nearest TCPL location: Main at 330-364-4474, Bolivar at 330-874-2720, Strasburg at 330-878-5711, Sugarcreek at 330-852-2813 or Tusky at 740-922-2748 or visit the library's website at www.tusclibrary.org.