Licenses also tickets home for lost dogs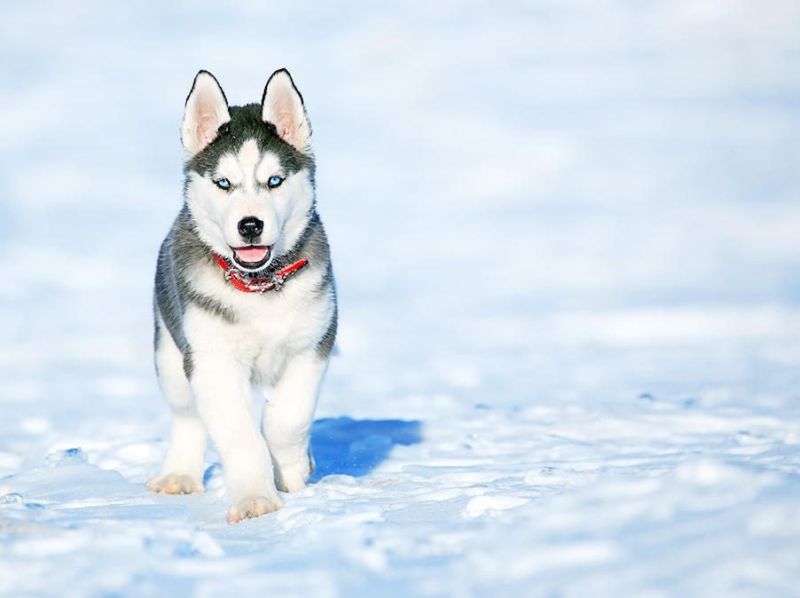 State law requires dog owners to license them. But licensing also helps return family pets to their humans should they become lost.
Despite the best of intentions, family pets sometimes get loose and run away. But if they are wearing a collar with a license attached, the chances of the pet returning home to its owner increase, should it ever go missing.
"If a dog is found running at-large with a license, we will make every effort to get that dog back home," Wayne County dog warden Katelyn Lehman said. "On a first offense, a dog will be driven back to its home. Otherwise, we would try to locate the owner by phone, by utilizing social media and by sending a certified letter to their home. The dog is kept at the shelter for 14 days awaiting their owner."
According to Lehman, if a dog does not have a dog license on its collar, it would be held at the shelter for five days before being placed for adoption.
"We would still utilize social media and pursue any leads we have of a known owner," Lehman said. "Of the 700 dogs that have come to the dog shelter in 2019, only 34 percent have been claimed by their owners. The majority of the dogs we see do not have licenses and are not being claimed by their owners. We are working very hard to turn this number around."
A survey conducted by the American Society for the Prevention of Cruelty to Animals found 15 percent of pet guardians experienced a missing pet. Of those pets that went missing, 85 percent had successful reunions with their owners.
There are other reasons for obtaining a dog license for your pet besides complying with state regulations. Dog-license purchases help other pets. Funds from the sale of dog licenses in Wayne County go toward the dog shelter to help care for lost or abandoned dogs.
"The cost of caring for a dog at the shelter varies," Lehman said. "Many factors come into play, depending on what type of care is needed. All dogs are immediately vaccinated on intake to help prevent disease in our shelter. They are also flea treated and dewormed. If there are any immediate medical needs, they are taken care of right away. Some dogs will need matting cut, toenails trimmed, injuries bandaged and medication to treat an illness, among other things."
If an owner does not come forward in the time allotted, the dogs also will receive a rabies vaccine and heartworm test before being placed for adoption. Each dog is fed and watered twice per day, provided toys and given a comfortable living space. Kennel cleaning takes place daily, and exercise in multiple play areas is provided.
"Aside from medical care, the dogs also receive one-on-one attention from our employees," Lehman said. "For us to be able to provide this type of care, dog-license revenue is essential."
Having a license also enters your pet into the Wayne County Auditor's online database. Located at www.k9license.com/dl/wayne/lostdog.htm, people can search by tag number for the owner of a lost dog and start the process of getting it back where it belongs.
A dog license can be purchased at the Wayne County Dog Shelter, 5694 Burbank Road, Wooster, or the Wayne County Auditor's Office, 428 W. Liberty St., Wooster, all year long. Numerous satellite locations throughout the county sell dog licenses from Dec. 1 through Jan. 31. Those locations are:
Centerra Country Store, 40 Equity St., West Salem; Discount Drug Mart, 625 Beall Ave., Wooster; Rittman Landscape Supply, 64 Sterling Ave., Rittman; Just A Mere Farm, Dr. Smith, 3994 Shreve Eastern Road, Shreve; Maysville Elevator, 10583 Harrison Road, Apple Creek; Orrville Public Library, 230 N. Main St., Orrville; and Smithville Village Hall, 207 W. Main St., Smithville.
The deadline for purchasing a dog license without a penalty is Jan. 31, 2020. Tag fees are $8 for a puppy turning three months old after July 1, $16 per adult dog (one-year registration fee), $48 per dog (three-year registration fee), $160 per dog (permanent registration fee), $80 for a qualified kennel license per Ohio Revised Code, $5 for a duplicate of a current lost license and $5 to transfer a current license to a new owner.
The cost of a dog license renewed after the Jan. 31 deadline is $32 per adult dog (one-year registration fee), $64 per dog (three-year registration fee), $176 per dog (permanent registration fee) and $160 for a qualified kennel license per Ohio Revised Code.
Tags may be renewed online at www.waynecountydoglicense.com/pay.htm. Applications for a new license may be downloaded at www.waynecountydoglicense.com/wayne_county_dog_app.pdf.
Dan Starcher is a public communications specialist for the Wayne County board of commissioners.