Luminary Trail Walk set at the Norma Johnson Center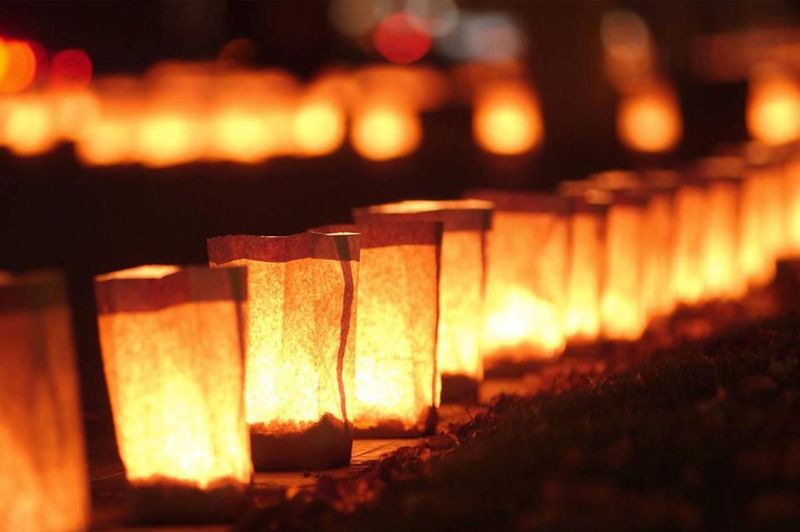 TuscParks will host the rescheduled Luminary Trail Walk at the Norma Johnson Center, located off of state Route 39 between Dover and Sugarcreek, on Saturday, Dec. 10 from 4:30-7 p.m.
The Luminary Trail Walk will begin at the Preservation Loop Kiosk next to the yellow pole barn located at 4033 state Route 39 in Dover. The lit trail will be a quarter-mile in length.
Visitors can walk along the accessible trail through the forest and out to the Preservation Pond guided by luminary. Paper lanterns will be strewn amongst the pine forest for the return walk to the parking area.
Starting at 4:30 p.m., hot chocolate and cookies will be served to guests before and after their walk. There is no charge for the event, but donations will be accepted.
This event will be held weather permitting. Check with either the Norma Johnson Center or the TuscParks Facebook page for updates. Children under 16 must be accompanied by an adult.
Questions about the event can be directed to the TuscParks department office at 330-365-3278 Monday through Friday from 8 a.m. to 4:30 p.m.
"This is a magical trail experience for the whole family," said Marsha Freeland, TuscParks education manager. "This is one of the few opportunities to experience the center at night and take in the outdoors on a brisk, wintry evening."