Music on Market presents Burning River Brass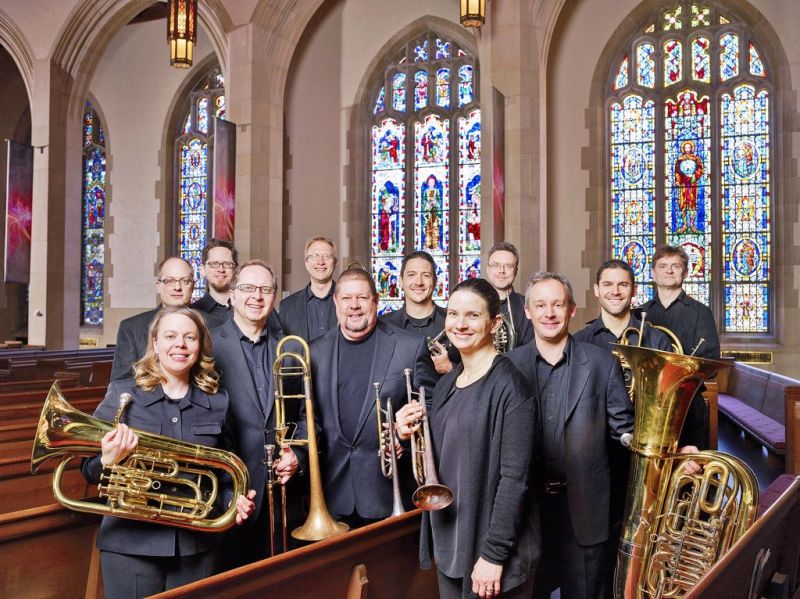 Music on Market will welcome Burning River Brass on Saturday, Dec. 15 at 1:30 p.m. at the United Methodist Church of Wooster.
Since 1996 Burning River Brass has performed for audiences from Alaska to Taiwan.
The original inspiration behind Burning River Brass was to give great players who also were good friends a chance to play together on a consistent basis.
Soon after the first rehearsal in May 1996, BRB began to grow rapidly. The ensemble made its debut in September 1996 in Tremont, Ohio under the auspices of Arts Renaissance Tremont and by 1998 was touring nationally.
In concert Burning River Brass presents a variety of music. Its repertoire includes fresh arrangements of classic literature as well as original works written specifically for the group. The camaraderie continues into BRB's educational and outreach programs, where the players encourage students' enthusiasm for music in the future.
Music on Market is a program of the United Methodist Church of Wooster and supported by Main Street Wooster Inc. and Wayne Center for the Arts. The series provides a diverse selection of music throughout the year to the entire community.
These performances are presented in the Wooster UMC sanctuary.
All events are free with a freewill offering to help cover the costs that accompany the series. Seating is open style, and no tickets are required. Doors open at 12:45 p.m. Call 330-262-5641.
For more information visit www.burningriverbrass.com.
The United Methodist Church of Wooster is located at 243 N. Market St.