New Holmes County speed and safety study set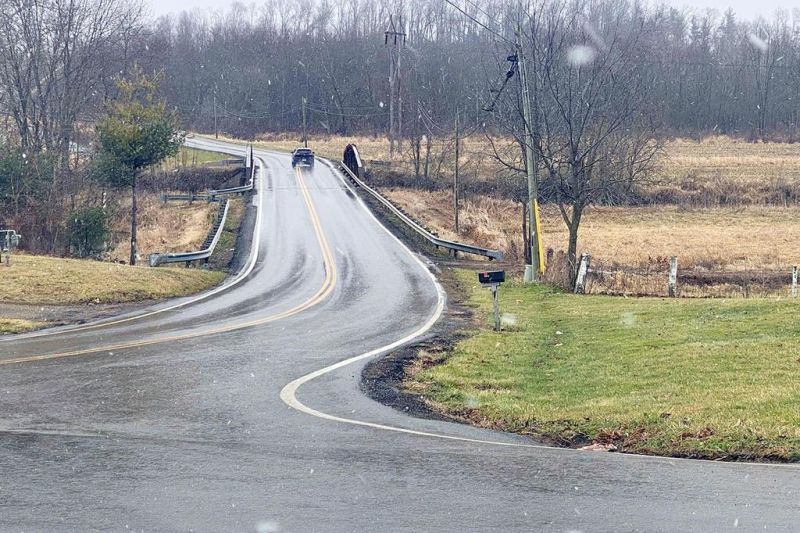 A new speed study and appointment to the corrections planning board highlighted a light day of activity during the recent Holmes County commissioners meeting, where the board passed five resolutions Thursday, Jan. 19 at its weekly meeting at the Old Jail in Millersburg.
Resolution #01-19-23-1 accepted a proposal to assist Holmes County in compiling the basic financial statements, agreeing to a proposal from Julian & Grebe to compile basic annual financial statements for the county.
According to Jackie McKee, Holmes County auditor, Julian & Grebe have performed this duty for several years and the company has done a solid job.
Julian & Grebe has agreed to prepare financial statements and apply accounting and financial reporting expertise to assist the county. Julian & Grebe presented three contracts, including a one-year plan for $17,600; a two-year plan at $17,400 annually, or a three-year plan at $17,200 annually.
McKee recommended taking the three-year option, noting in her letter to the commissioners, "The price continues to be reasonable since they have done this work for a while now. They are familiar with our system."
McKee said the county has purchased the basic financial report versus the comprehensive annual financial report to save money.
Resolution #01-199-23-2 was accepting the Agreement No. 1 – SZ Safety Studies FY2023.
This agreement is between the Holmes County commissioners and Mastermind LLC for a safety speed zone study in the amount of $35,000.
The funds for the study were secured by Holmes County engineer Chris Young through a grant.
"Chris Young secured the grant and he requests which roads are to be studied," said commissioner Joe Miller. "Once the information is gathered the studies will go to ODOT and they will determine what the speed limits should be."
As part of its work, Mastermind officials will perform several key duties in their speed checks, including traffic count and speed checks, physical profiling, accident evaluation and ODOT warrant.
Each zone in the study will include two separate traffic counts that will study both the speed and flow of traffic on each road in the study that will include 85th percentile speed, or the speed under which 85% of the tested vehicles were traveling; the 10 mile-per-hour pace, or the 10 miles-per-hour grouping that encompasses the greatest number of vehicles; and ADT, the average daily total vehicular count.
The physical profiling will take into consideration houses, businesses and traffic control devices on each road study. Also, included in the study's physical report will be bridges, underpasses, intersections, railways, churches, signage and railroad with gates.
Any accident information from the prior three years will also be included in each study, not including accidents due to animals, snow, ice, fog or alcohol impairment.
The study will include County Road 150 in Ripley Township from state Route 39 toward Glenmont; County Road 160 between Mt. Hope and Winesburg; and County Roads 320 and 329, both roads west of Holmesville in Paint Township.
Resolution #01-19-233-3 reappointing membership to the Holmes County Airport Authority to appoint new board member Doug Williams was accepted. Williams will serve a three-year term ending Dec. 31, 2025.
Resolution $01-19-23-4 authorized the commissioners to accept the State of Ohio PY'2022 Community Housing Impact and Preservation (CHIP) Program – Ohio Housing Trust Fund grant agreement.
The commissioners accepted the grant in the amount of $400,000 and will be available through April 30, 2025.
The grant agreement will be made available to low- and moderate-income residents. The program activities include owner rehabilitation of $232,000 to complete five units; and owner home repair of $120,000 to complete six units.
Finally, Resolution #-1-19-23-5 appointed membership to the Holmes County Community Corrections Planning board.
Included in the appointments were: Lieutenant Inez Strouse of the Holmes County Sheriff's Office; Holmes County commissioner Joe Miller; Sean Warner, Holmes County Court of Common Pleas judge; Andrew Hyde, Holmes County Municipal Court judge; Jeffrey Kellogg, defense attorney; Millersburg Police Chief Matthew Shaner; Holmes County Deputy Sheriff Richard Haun; Matt Muzik, Holmes County prosecutor; Brenda Cronin, director of Board of Alcohol, Drug Addiction and Mental Health services; Marianne Mader, superintendent of the Holmes County Board of Developmental Disabilities; Michael Beebe, representing community-based correctional facility; Chief Roger Estill, representing community corrections; Jennifer Halverson, director of Holmes County Park District and a public representative; Lisa McKelvey, Victim's Witness Advocate; Ronda Steimel, Holmes County Clerk of Courts; and Jeff Huebner, Mayor of Millersburg.