New Phila senior citizens invited to dinner and show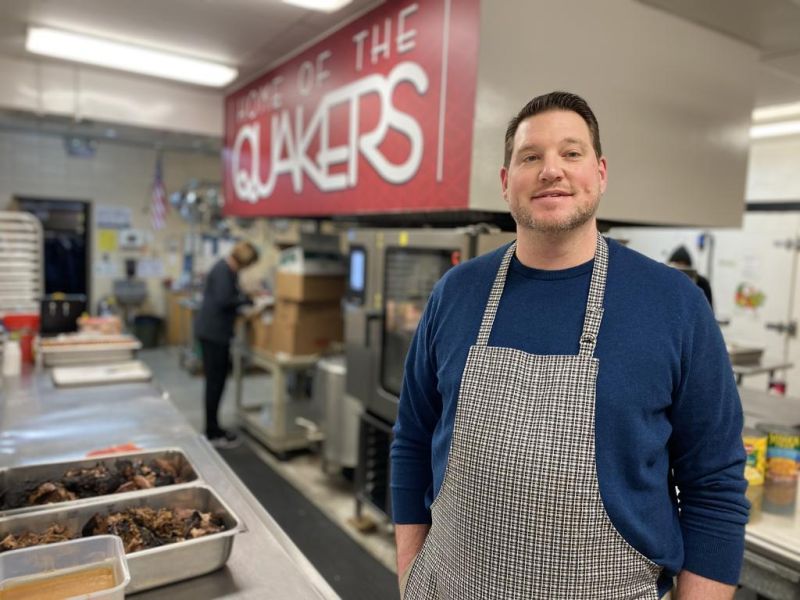 New Philadelphia City Schools will hold Senior Citizen Dinner Celebration at New Philadelphia High School on Feb. 23 at 5:30 p.m. The free dinner and opening night showing of "The Addams Family" is open to 125 seniors age 65 and older who are residents of New Philadelphia. The play, directed by Christa Roberts, will go on for two more regular performances on Friday and Saturday nights.
"We have been doing this for a long time," New Philadelphia Schools Superintendent Amy Wentworth said, "but the last was actually in 2018. It's something we do as part of our community outreach. Senior citizens can come and have a nice dinner and watch the play free of charge."
The meal will be prepared under the supervision of Nathan Mushrush, school system food service director.
"It has been a great pleasure working with Ms. Roberts to plan the menu," he said. "We've put something together that is in keeping with the theme of the show. We wanted to sort of step out of the norm and have some fun with it."
Mushrush said the menu includes funeral soup: a cast of the usual suspects with a dash of "Addams Family Values" — in other words, wedding soup. He said the soup opener is followed by Lurch Lasagna with a meaty eyeball, granny's roasted rat tails reduction and baked twisted Thing. This entree is subtitled with the less alarming description of basil pesto lasagna, Parmesan parsley meatball, roasted garlic Alfredo and twisted mozzarella garlic breadsticks.
Finally, Mushrush said diners will receive Morticia and Gomez's casket cake with shaken dried mud hole powder and frog tooth cream. In gentler terms the dessert is mocha cake with espresso butter cream, a dusting of cocoa powder and whipped topping.
"Realizing that we haven't presented this dinner in a while," Mushrush said, "we are bringing it back and doing it in a big way."
Students helped with input for the menu. "The students stepped up and helped with coming up with descriptions for the courses," Wentworth said. "Mr. Mushrush is very creative and loves to do this kind of thing. I know it will be a great dinner."
"The Addams Family" is presented by Welty Middle School students. "It'll be a full production of the play," Mushrush said. "The dinner will be opening night for the show. Then there will be two more shows Friday and Saturday nights. Tickets are available for those two shows for anyone who would like to come."
The dinner will be served in the high school cafeteria while the show will be in the school auditorium. Both facilities are accessible to individuals who use wheelchairs.
"It's a way to give back to the community," Wentworth said, "and it gives our students a chance to perform for an audience that may not be able to come out to see them otherwise."
She said the event has been popular and well attended in the past.
New Philadelphia residents age 65 or older may call the school to reserve a place for dinner and the show at 330-364-0600. Tickets are available on a first come, first served basis and will be mailed with full instructions on parking and where to find the correct entrance.