Newcomerstown Senior Center open for meal pickup and transportation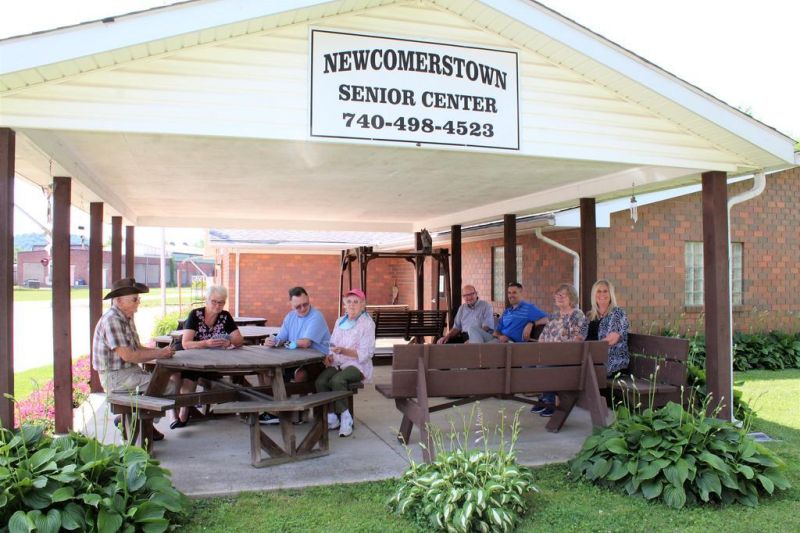 With the stresses of the pandemic affecting everyone, the Newcomerstown Senior Center is currently offering curbside lunch pickup to the public.
The center is located at 222 Bridge St. in Newcomerstown and is a satellite location of the Tuscarawas County Senior Center in Dover.
The meals are prepared at the main location in Dover and delivered to the Newcomerstown Senior Center for distribution. The menu can be found on the TCSC website at www.tuscsc.org under the Nutrition tab. Some of the most popular offerings are barbecue chicken, pulled pork, turkey and Swiss steak; each meal is complete with vegetables and fruit.
"It's nutritious food — warm food — and it's the first opportunity they get to see what we do," said Jamie Smith, director of the TCSC.
The lunches are available Monday through Friday and cost $3 each. Reservations must be made by calling 740-498-4523 the day before or by 9 a.m. the same day.
Transportation services also are being scheduled for those living in the Newcomerstown area. While emergent trips were offered during the lockdown, trips are now able to be scheduled for other activities including shopping and hair appointments.
"The trips are free for age 60 and over, although we do accept donations, but transportation is provided by grant funding and the levy," Smith said.
The center, located in Newcomerstown since February 1982, is now awaiting word on when they can safely reopen the building. The NSC is a relaxing place to gather, and the staff can connect seniors to other services they may need, like Medicare consultation, among others.
Once seniors are no longer working at a job or if their families live out of town, attending activities at the center is an important way to combat loneliness and stay connected to their community.
"The fellowship does mean a lot," said Kathryn Yoder of Newcomerstown and a member of the NSC board. "For some people this is their only outlet. Some people never leave their apartment except to come here."
Many are not aware of the services provided at the center and how it can enrich their life. Often before they join, members have the same idea.
"I came down here thinking I was too young to be here," said Hilda Studer of Port Washington, president of the NSC board.
Soon after, Studer found herself enjoying the activities available. "I like to play cards, and they were playing cards. Then I started eating the dinners. I like bingo, and I started calling bingo," she said.
When it's open, Studer visits the center at least three days per week, and her membership led to a big development in her life. "I found me a man," she said.
Studer and Denver Watson of Newcomerstown, also a NSC board member, have been together for three years.
Watson also started coming to the center because he likes to play cards. "People kept telling me about it, and I like to play euchre. And they have a meal," Watson said.
Word of mouth also convinced Bill VanSickle of Newcomerstown, who now serves as secretary of the NSC board, to join the center.
Playing cards is a "big deal" at the center. On a busy day, they'll have four to five tables of people playing euchre.
"The camaraderie is great," said Joyce Murphy, manager of the NSC. "They come in and carry on like kids. They really enjoy getting together and have a good time."
Membership at the NSC is only $5 per year. It is not limited to people within Tuscarawas County. One member from Texas, whose sister lives in the area, is the first to pay his dues each year.
There are many options available in addition to cards. They have fitness classes that concentrate on low-impact exercises and balance, Bible study with Shirley Henry, and crafts. Puzzles and books are available, and a foosball table was recently added.
The center also is open to suggestions for new activities, as they are at all the sites. "We created a garden club at our Dover site when a group of members showed interest," Smith said.
The board members have the best interests of seniors at heart. Matt Kinsey of New Philadelphia joined the TCSC board as a way to give back and get more involved in his community. In his younger days he helped his grandmother serve meals at the county home and saw the difference he could make. Other board members of the NSC include Irene Nichols and Millie Schwab.
Although the center has 70 members, approximately 20 members use the facility each day, and it's a number the board members would like to see increase once they reopen. The center will be open five days a week from 8 a.m. to 1:30 p.m. once COVID-19 restrictions are lifted.
"Our goal is to take care of every senior in Tuscarawas County," said Bob Hall of Dover, who also complimented the leadership of Murphy. "She does a phenomenal job."
A renewal of the levy for the senior center will be on the ballot this fall.
"The levy provides transportation, in-home services, home repair and nutrition services. Many of the people we serve are a highly vulnerable, poverty-level population, especially in the transportation program," Smith said.
The levy funds are important to keeping the senior population safe and assuring their lives are enriched.
For more information or questions on the Newcomerstown Senior Center, call 740-498-4523.