OneEighty's capital campaign will fund treatment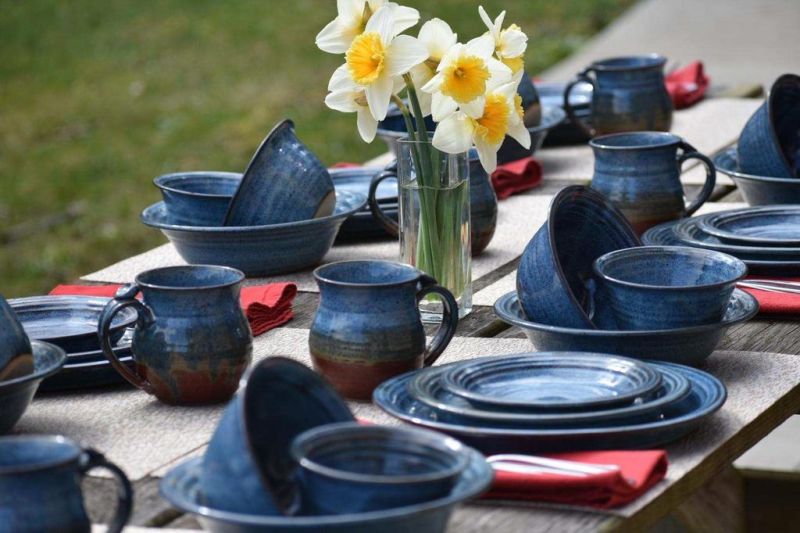 Every day news media outlets share tragic stories reflecting the effects of opiate and drug addiction in communities all over the nation including Wayne and Holmes counties.
Sadly Ohio leads the country in the number of opiate overdoses and overdose deaths, and according to recent statistics, the number of people seeking treatment at OneEighty has increased by over 40 percent.
Opiate addiction has the power to destroy lives, tear apart families and tax community resources. In order to stave off those things, OneEighty is in the midst of a capital campaign fund that includes a chance to win a one-of-a-kind 10-piece place setting of dinnerware created by local artist Emily Mariola.
OneEighty has played a vital role in the Wayne and Holmes communities and has been providing addiction prevention and treatment programs for more than 40 years.
In recently launching its capital campaign, OneEighty hopes to raise funds that will allow it to extend its ability to care and provide new and proven tools to fight addiction in the Wayne and Holmes community.
The campaign was created to help fund a medical center and treatment offices within Gault Liberty Center in previously undeveloped space to house Dr. Nicole Labor, the organization's new full-time physician, and two full-time nurses.
According to Christy Vansickle, community relations and marketing manager at OneEighty, Labor is board certified in addiction medicine and brings a wealth of experience to the community. She and her staff will expand services at OneEighty to include medication-assisted treatment, which is considered to be the most effective treatment for opiate addiction, as well as health assessments and related medical services.
"We are very fortunate to have someone with Dr. Labor's professionalism and skills on staff," Vansickle said. "We have experienced such a big need to help those struggling with opiates in particular, and opiate treatment is completely different than any other treatment because the effects of the detox are much stronger. It takes a lot of time to wean someone off of that, which is why we feel there is such a huge need to expand our facility to help addicts."
While opiates have made headlines, Vansickle said treatments are available for all types of addictions including meth, which is making a return to prominence.
The fund also will pave the way to create a larger women's residential treatment facility for 16 women with the area also including room for eight children to live with their mothers. This facility will be constructed on Noble Drive on land donated by the Noble Foundation. The current women's residential facility will be converted into a step-down facility for women to continue their recovery in a supported environment while they obtain jobs and/or education.
"This is a continuum of care for anyone struggling with addiction," Vansickle said. "Providing opportunities for those struggling with addiction to find not just treatments but to have that ongoing support group to help them through the recovery time is so crucial. With the facility and our additional staff, we will be able to provide the full circle of treatments and follow-ups. The counseling and the 12-step program are so critical. Knowing they have not just the treatment but the support following the treatment is vital. Addiction is a chronic disease, and you have to continue to have care, and providing that is our goal through this capital campaign drive."
The campaign is in the midst of raising $2 million to pay for these projects with close to $1 million already committed. OneEighty has received four grants and is in the midst of reaching out into the community to aid in the ongoing campaign.
The public can help support the Campaign for Recovery by purchasing a raffle ticket to win a 10-piece place setting. Each set includes seven pieces that feature a dinner plate, lunch plate, bread plate, pasta bowl, cereal bowl, dessert bowl and mug. The hand-crafted pottery dinnerware created by Mariola also will include an exclusive pitcher and serving bowl to bring the total number of pieces to 72.
"Emily actually came to us and wanted to donate the set to our campaign because she recognized the need and the importance of what we are doing," Vansickle said. "It is a beautiful set, and we are so thankful to Emily for being so gracious in donating it to the cause."
Tickets for the fundraiser are $20 apiece or six for $100 with all proceeds going directly to aid in the capital campaign fund. The winner will be chosen Dec. 17, so there is still time to purchase tickets. The winner will be notified by email and phone, and OneEighty will ship to the winner if they live outside Wayne or Holmes counties.
Tickets may be purchased online at www.one-eighty.org, where there are links to purchase either the $20 or $100 tickets. Scroll to the bottom of the page under News and Events and locate the Campaign for Recover Raffle information. Tickets also are available at OneEighty as well as Flex Yoga and Local Roots in Wooster.