Spring tour sheds light on water quality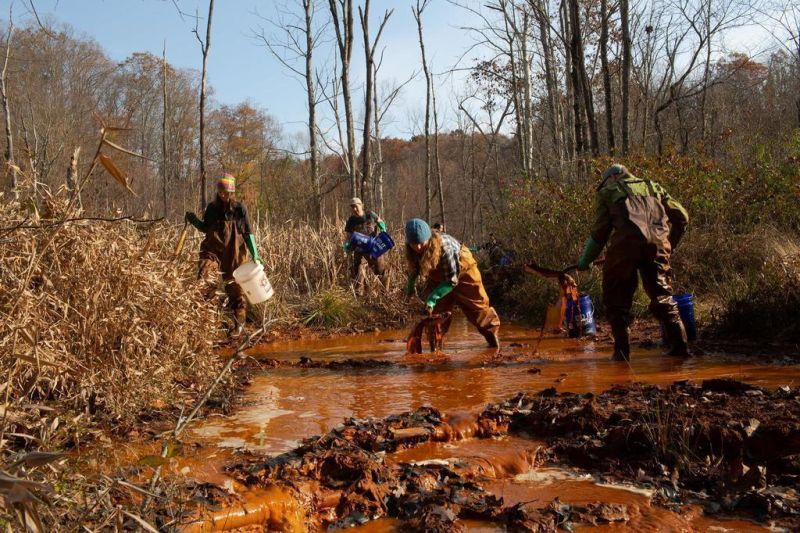 The Tuscarawas River Watershed Tour that was postponed last fall has been rescheduled for 10 a.m. to 2 p.m. on Saturday, April 17 with a focus on the southern portion of the watershed.
Rural Action's Huff Run Watershed Team will host participants on four tour stops, covering a range of water quality topics. The first stop will focus on abandoned coal mines. The second will teach participants about dams on rivers and streams. Participants will learn about boat ramps and the water trail at the third stop. And the final stop is about industrial pollution in the Tuscarawas River.
Clean green or clear 2-liter bottles will be collected at each stop to help build a pop-bottle greenhouse for a community garden in collaboration with the Stark-Tuscarawas-Wayne Joint Solid Waste Management District.
Rural Action staff and AmeriCorps members along with staff from the Ohio Department of Natural Resources and the Muskingum Watershed Conservation District will be stationed at each tour stop to talk about the importance of each location on overall watershed health. All four stops will be educational for the whole family. Participants will get the opportunity to ask questions and learn about the effects residents and companies within a watershed have on stream health and water quality.
"Everyone plays an important role in the water quality puzzle," AmeriCorps member Vicki Irr said. "Community involvement is vital to keeping our watershed healthy."
The first 20 participants who visit two out of the four stops on this drive-it-yourself tour will get a food voucher for the Tusky Deli. Anyone who visits all four stops will receive a complimentary Rural Action membership.
Because each participant will receive a detailed map marking the tour stops, registration is required. Register at www.ruralaction.org/springtour/.
Masks will be required when participants are outside of their cars and interacting with Rural Action staff.
If you have questions or register and later need to cancel, email vicki@ruralaction.org.
Rural Action is a regional community-development organization with a 32-county footprint working with members and community leaders on a range of quality-of-life, environmental and economic projects across rural Appalachian Ohio. Its mission is to build a more just economy by developing the region's assets in environmentally, socially and economically sustainable ways. Learn more about Rural Action at www.ruralaction.org.