Patrons can sponsor lockers at Claymont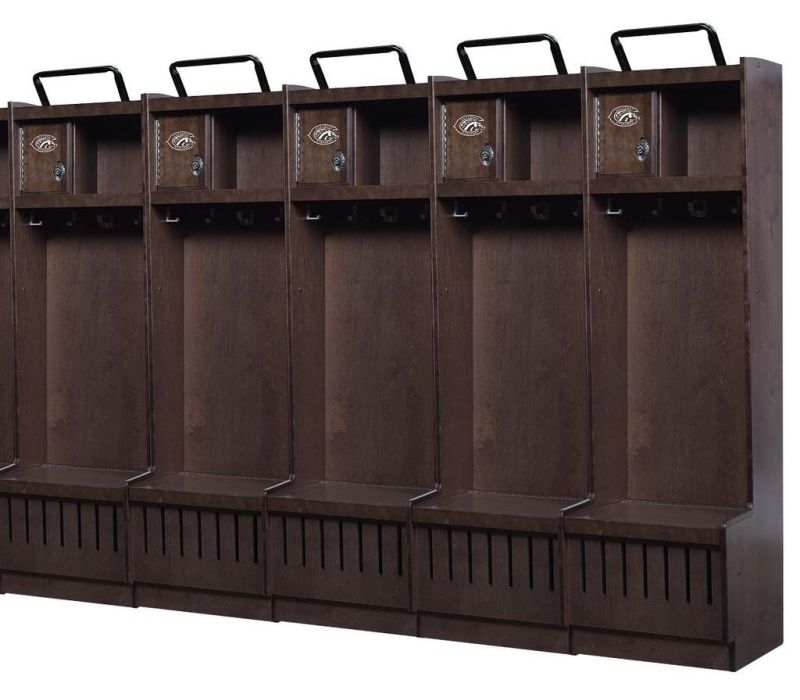 The Claymont Fundraising Committee is selling Patron Plates for the varsity lockers in the new Claymont Mustang Fieldhouse.
"We saw what Indian Valley did when they did their fieldhouse," said Beth Lint, operations director for Claymont Schools. "The all-wood maple lockers are so pretty, and they are cheaper than the metal ones, and the way they are made has room for a little plate."
Lint said it was a nice gesture to be able to name a locker after someone, and the idea was taken to the Claymont fieldhouse project.
The lockers may be purchased in anyone's name or in honor of a past relative, coach or teammate. There are 70 lockers in total with 30 still available, and they are selling fast, she said.
The Patron Plate will show individuals' support, pride and dedication to Claymont and its future athletes and will remain for the lifetime of the fieldhouse.
The locker fundraiser is just one of many for the Claymont Fieldhouse. The committee also is raising money for its track, turf and tennis courts.
"We are about halfway there for our large project," Lint said.
Lint said Claymont's school levy funds aren't going to the fieldhouse, and it is being funded through fundraising work.
The locker sponsorship is $500. Those interested in purchasing the lockers may email Eric Henry at ehenry@claymontschools.org and should include their name, phone number and all of the dedication information.
Payment can be made by check or money order to Claymont Booster Club, attn: Eric Henry, 4205 Indian Hill Road SE, Uhrichsville, OH 44683, or through EZ Pay (registration required) at www.spsezpay.com/Claymont/ezpay/Login.aspx.
"If you are paying online, please note locker sponsorship and the dedication information," Lint said.