Pioneer Village opens for first open house of the season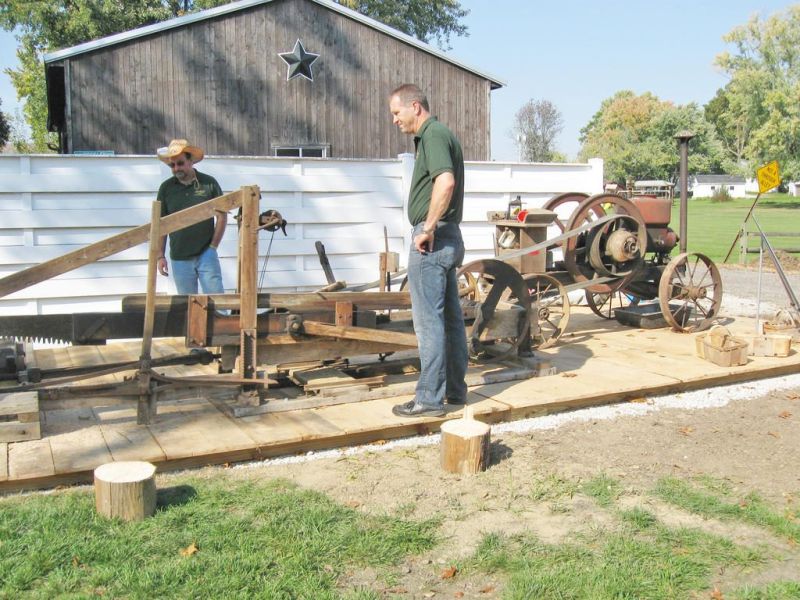 The Pioneer Village at 180 E. Main St. and the Mishler at 381 E. Main St. will hold their first open house of the year on Sunday, May 20 from 1:30-4 p.m.
This year they will feature antique power equipment with collectors of the engines and the equipment it powered on the grounds of the Smithville Community Historical Society.
The society will feature an Ireland drag saw powered by a 7-hp Callaway engine from the Creston Basket Company, a 1-and-three-fourths-hp Hercules engine powering a corn grinder and a steam-powered engine that pumps water into the spring house.
The peak production for these engines was 1910 to the 1930s, and they were made by the following manufacturers: Stover, Hercules, International Harvester, McCormick Deering, John Deer and Fairbanks Mores, to name a few.
The four-stroke internal combustion engine was used to power many tools that were used on the farm prior to having electric service at each farm. They will be located on the grounds of the Pioneer Village, the old school lot across from the Church of God, and if needed, at the Mishler Weaving Mill.
The vintage base ball team, the Smithville Stars, will be in their 150th year as a team and will play on the field behind the Irvin Pioneer Log Cabin at 2 p.m. at each open house from May through September. This month they will play the Canal Fulton Mules. Bring a chair or a blanket to sit on.
Norma Trotter and Friends will again play music from an earlier era on the dulcimer, being located at the Pioneer Village in May, June, July and September. In August they will play for the Antique Market at the Mishler Weaving Mill. There also will be a hot dog vendor at the Pioneer Village.
Craftsmen will be in their respective buildings, demonstrating their trades. At the Mishler Weaving Mill and Gift Shop, the ladies will be at the loom. The Greater Akron Model-T Club has added a number of items and made some changes in their display, so visitors will want to stop in.
There is no admission fee, but donations are appreciated. For any changes or updates, visit the website at www.sohchs.org or Facebook at www.facebook.com/SCHSMishler.