Pomerene Hospital donates AED to Crissey pool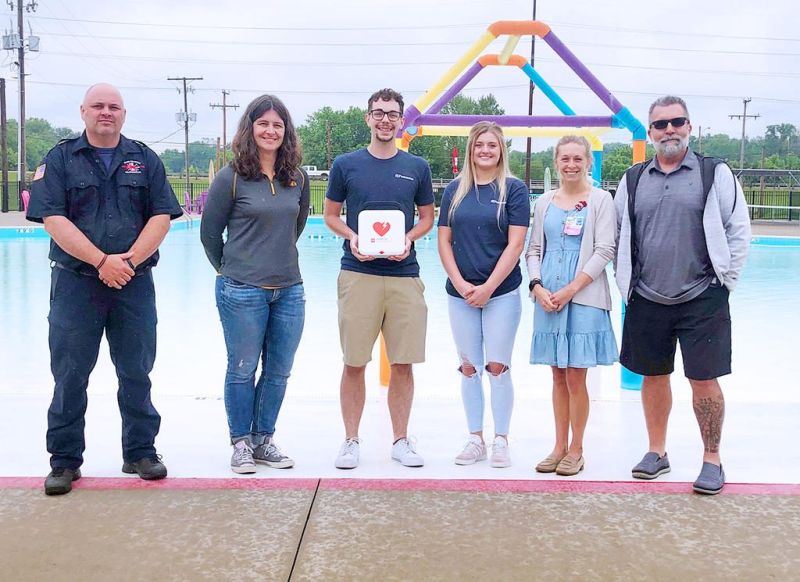 Saving lives is something the staff at Pomerene Hospital and the members of Holmes Fire District #1 do on a regular basis, but recently both entities branched out to aid another local business in hopes of doing the same.
On June 1 Pomerene Hospital donated an AED to the James L. Crissey Memorial Pool facility in Millersburg.
The addition of the new AED equipment will provide much greater safety for the pool staff and those enjoying the facility for a day of swimming in the sunshine.
"What's really exciting about this new AED is the fact that it's compatible with the fire department's AED," pool manager Craig Miller said. "We want to thank Pomerene HR director Jackie Genetin and Pomerene Hospital for their generosity and support of our pool facility and Kyle Yoder, Holmes Fire District #1 fire chief, who originally suggested obtaining an AED that would be compatible with their equipment."
Miller said people also might notice two former lifeguards who were part of the pool's original lifeguard staff back in 2015 now work as registered nurses for the hospital, that being Nathan Hall and Karisa Shriver.