Program highlights holiday classic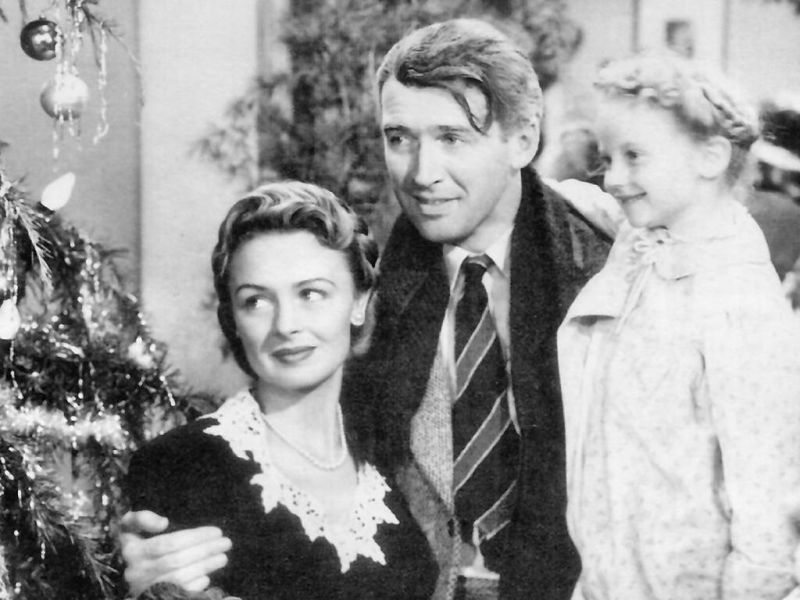 The Dover Public Library will host Carl Quatraro in a virtual program titled "The Making of 'It's a Wonderful Life'" on Monday, Dec. 14 at 6:30 p.m.
Quatraro will share the story behind the making of the 1946 Christmas classic including many little-known backstory facts.
"It's a Wonderful Life" was based on "The Greatest Gift," a short story written by Philip Van Doren Stern. Neither the short story nor the film enjoyed much success at first, but over the years, the movie has become a beloved holiday classic. Frank Capra, who produced and directed the film, was able to capture the touching story of George Bailey (played by Jimmy Stewart), who in helping others gave up on his own personal dreams. On Christmas Eve, just as George is about to surrender to his despair, his guardian angel Clarence Odbody appears. Clarence shows George how he has had a positive influence on the lives of his wife Mary and the entire community of Bedford Falls.
Quatraro has spent his whole life in the Akron area. He graduated from Walsh Jesuit High School and the University of Akron and lives in Fairlawn. He retired from Liberty Mutual Insurance and now stays involved in his community by delivering entertaining and informative presentations to local libraries, senior and professional associations, and retirement centers. He credits this new chapter in his retirement to the speaking skills he learned in his 15-year membership with Toastmasters International.
Register online at www.doverlibrary.org/register or email srieger@doverlibrary.org in order to receive a Zoom invitation.