Public reaction to Dover report on mayor mixed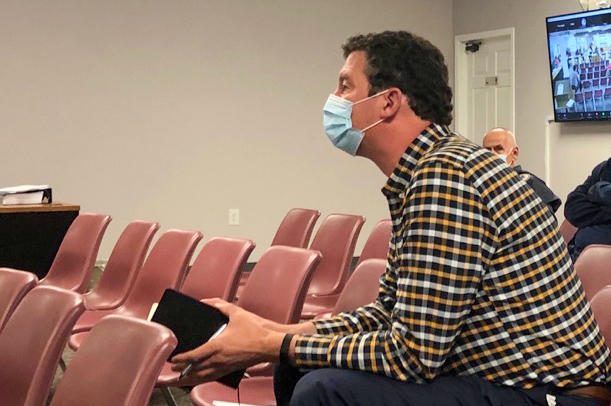 The public comments section of any council meeting typically does not take much time. A resident or two may appear to voice concerns on specific issues. Once in a while, if an issue is serious, a number of citizens may show up to speak.
By those standards, the public comments part of the Dover Council meeting on May 5 was a bit extraordinary when the final report from the investigation into Mayor Homrighausen's fitness for office was released to the public.
Most of the citizens who attended did so via Zoom. Brian Hanner appeared in person and is one of several Dover residents who questioned why it seemingly took so long for council to look into the claims.
"I came about a month ago and asked what you, as members of council, knew and when you knew it," Hanner said.
Addressing Council President Shane Gunnoe, Hanner said, "You advised then that this report would encompass that sort of time line. Obviously, the executive summary doesn't do that."
Gunnoe said the affidavits in the full report lay out the time line to some degree and said the entire report is available online for the public to view. It was placed online due to the size of the report, which is approximately 400 pages.
Jennifer Maurer asked a similar question via Zoom. "Council is saying they feel the path of decline and inability to perform the tasks of the mayor has gone on for a considerable period of time. I feel like this should have been addressed sooner."
Councilman Justin Perkowski said, "When the simplest of tasks were no longer being completed, when things weren't being signed on time, when employee compensation packages weren't brought to us in the proper amount of time, that's when this council started taking notice. And that was about October of 2020."
After Maurer mentioned having seen the mayor fall asleep at a council meeting in September 2020, councilman Don Maurer (no relation) said, "A great deal of what you're hearing, we have just recently heard too. It's a matter of discovery, and it was evolving. I think all of us wondered when the mayor's actions would actually reach a level that merited removal from office. Falling asleep in a meeting is one thing, but the list we're seeing now that has accumulated is far different. It was an evolving situation. That's the best way I can explain it."
Jennifer Maurer then addressed the mayor's salary, which is paid by the taxpayers of the city. "My salary would not stay at the same level if I were not able to perform my job to my full capacity. At what point is there a liability to council?"
Gunnoe said, "Compensation for elected officials is set four years ahead of time, and it is locked in place under Ohio law. So council doesn't have the authority to go back and retroactively change compensation packages."
Law director Doug O'Meara agreed and said the salary of a public official "cannot be increased or decreased during the term of office for that person."
Additional questions about taxpayer costs
In addition to concerns about the mayor receiving his full salary when council believed he was not performing up to par, other residents inquired about the costs associated with the investigation. James William Schumacher said, "How much has the city paid outside legal counsel to date and how much more do you anticipate paying in outside legal fees?"
Gunnoe said, "I'm aware of a total of approximately $14,000 as it relates to this report. What may come in the way of bills, I don't know."
An unidentified caller on Zoom said the mayor made a statement in the news saying Ulmer & Berne, the outside law firm conducting the investigation, were paid about $150,000.
Gunnoe said the figure would have included costs outside of the investigation for other legal work the firm performs for the city. "The most recent figure I've seen as to the cost of this investigation is $14,000," Gunnoe said, adding that costs for the investigation did not begin to incur until March 2021.
Several other people on the Zoom meeting spoke and began arguing with one another, causing Gunnoe to have to use his gavel multiple times to restore order.
A person named Pam, who would not provide a last name, said the affidavits included in the report did not provide the full conversation that took place.
Stephanie Williams said she thought it was time to do what was best for the citizens of Dover. "We all need to come together as citizens because obviously we do not have anyone backing us up, except for Shane Gunnoe, during this entire COVID pandemic."
An unidentified employee of the General Services Division asked if anyone else was being investigated and if there would be consequences for the supervisors involved in failing to drug test Peter Homrighausen after his accident.
"Whether there was $750 worth of damage to warrant the drug test or not, they knowingly put the rest of the employees in jeopardy knowing that this guy just admitted he couldn't pass a drug test," the employee said. "Then they let him come to work with us for the past two years. It really gets under my skin knowing that a dangerous job was maybe made even more dangerous with him there."
O'Meara said, "At this point in time, I'm not aware that any discipline has been issued, but it's not always brought to my attention when it involves minor matters. I'm not aware in this major matter whether or not any discipline has been imposed despite the fact, in my opinion, it's definitely called for — significant, stringent discipline."