Reeves Museum prepares for Murder Mystery Dinner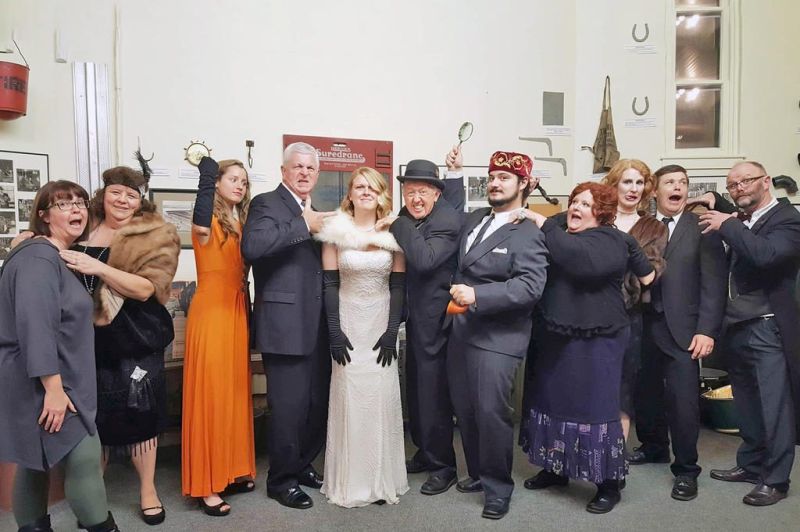 The Reeves Museum Murder Mystery Dinner will be held Friday, Nov. 1 and Saturday, Nov. 2 at 6 p.m. The cost is $45 per person, $40 for Reeves Museum members or a table of eight for $300. Reservations are required in advance and can be made by calling the museum office at 330-343-7040.
Join the cast and crew of Reeves Radio as they broadcast their live Christmas show to the troops abroad. A night of music, comedy and food is in store for all who attend. With stars of stage and screen performing for a worthy cause and the spirit of the holiday in full swing, what could possibly go wrong?
The Reeves Museum always welcomes new members. Anyone wishing to join may do so at a cost of $5 for a student, $15 for an individual, $20 for a couple, $25 for a family, $50 for supporting, $100 for benefactor and $200 for a life membership. Interested businesses may lend support to the Reeves Museum with a corporate membership. Those interested in joining may request a membership application by contacting the museum office.
The Reeves Museum is located at 325 E. Iron Ave. in Dover. Call them at 330-343-7040 or visit www.doverhistory.org.