Reeves Museum publishes their first children's book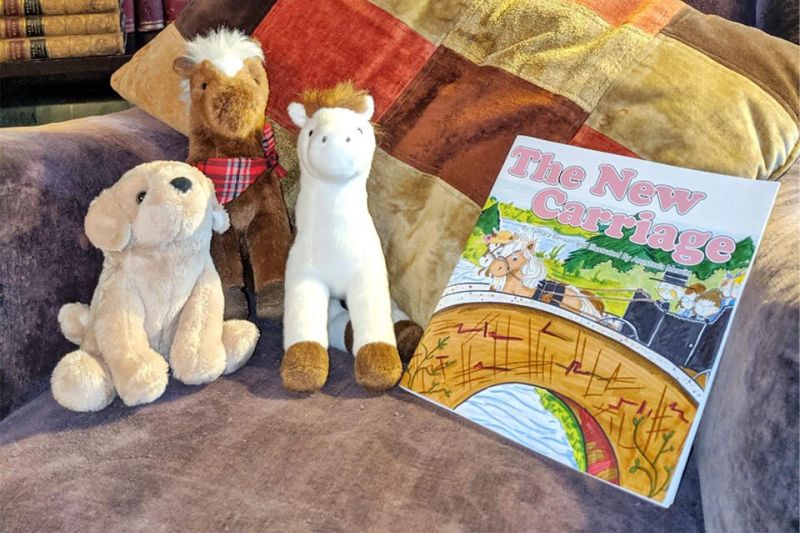 Reeves Museum announced the publication and sale of the first book in its Jeeves, The Reeves Museum Mascot series, "The New Carriage."
Written by assistant curator Tamara Benson and illustrated by local artist Anastasia Merritt, the book follows Jeeves and his sister, Jenny, as they learn about cooperation and the importance of valuing each other for their own unique qualities.
The book is available for $9.95 in the gift shop at Reeves Museum, 325 E. Iron Ave., Dover.
Mascot Jeeves, Jenny and Kip also are available in their stuffed animal versions for $9.95 each and at special prices when bundled with the book.
Children 12 and younger are invited to join Jeeves' Carriage Club, where they will be the first to hear about upcoming events for kids, enjoy their own page in the membership newsletter, and receive a membership card and a birthday card from Jeeves on their birthday.
Information for joining the Carriage Club can be found on the Reeves Museum website at www.doverhistory.org.