Regula to speak at Brown Bag Lunch event in Massillon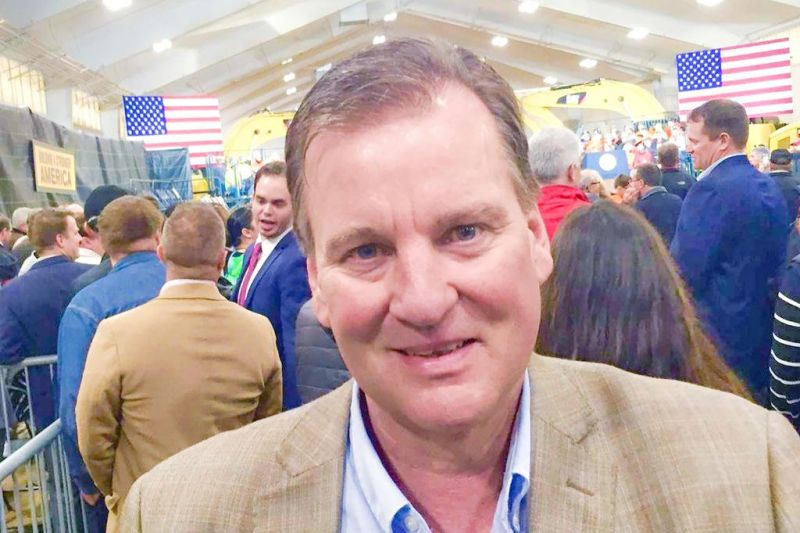 At the Massillon Museum's Brown Bag Lunch on Tuesday, Feb. 25, Richard Regula will present a program about his father, Ralph Regula (1924-2017) — "Ralph Regula: The Congressman Seated through Seven Presidents." The program will be held in MassMu's Gessner Hall from 12:10-12:50 p.m.
Ralph Regula, a former educator and Navy veteran, served in the Ohio House of Representatives and the Ohio State Senate before election to the U.S. House of Representatives before he was elected to represent Ohio's 16th Congressional District. He served for 18 terms from 1973-2009.
Among the congressman's many accomplishments, he helped increase funding for Pell grants to help poor and middle-class students afford a college education and increase research funding for alternative energy sources. His seat on the House appropriations committee enabled him to direct federal funds to establish and protect parks and trails such as the Cuyahoga Valley National Recreation Area (now Cuyahoga Valley National Park) and the Ohio and Erie Canal Towpath Trail.
His son, Richard Regula, is president of the Board of Stark County Commissioners. His community involvement was inspired by his father and his mother, Mary Regula, who founded the National First Ladies' Library.
A graduate of Fairless High School and Ohio University, the speaker began his career at Regula Brothers Transport, which became R. Straus LLC in 2009 when he became its owner. He is a member of the Stark-Tuscarawas-Wayne Joint Solid Waste Management District board and a governing board member of the Carroll, Columbiana and Stark Regional Transportation Improvement Project. He serves on the boards of the YMCA of Western Stark County and the Massillon West Stark Chamber of Commerce.
In the past Richard Regula served as president of the Massillon Rotary Club and as a member of the Ohio and Erie Canal corridor committee. He has served on the board of directors for the Stark County Farm Bureau, on the Navarre Village Council, three terms as a Bethlehem Township trustee and on the Clean Ohio Council.
Admission to the Brown Bag Lunch is free to everyone, and no reservations are required. The museum provides a free cookie and coffee for every guest. Lunches and specialty beverages can be purchased at Anderson's in the City, the museum lobby café.
The Massillon Museum receives operating support from the Ohio Arts Council and ArtsinStark and marketing support from Visit Canton.
The museum is located at 121 Lincoln Way E. in downtown Massillon. A visit to the Massillon Museum is always free. Free parking is available on adjacent streets, in nearby city lots and in Massillon's parking deck accessed on South Erie Street.
For more information call the museum at 330-833-4061 or visit www.massillonmuseum.org.