Repair Cafe reduces waste, builds community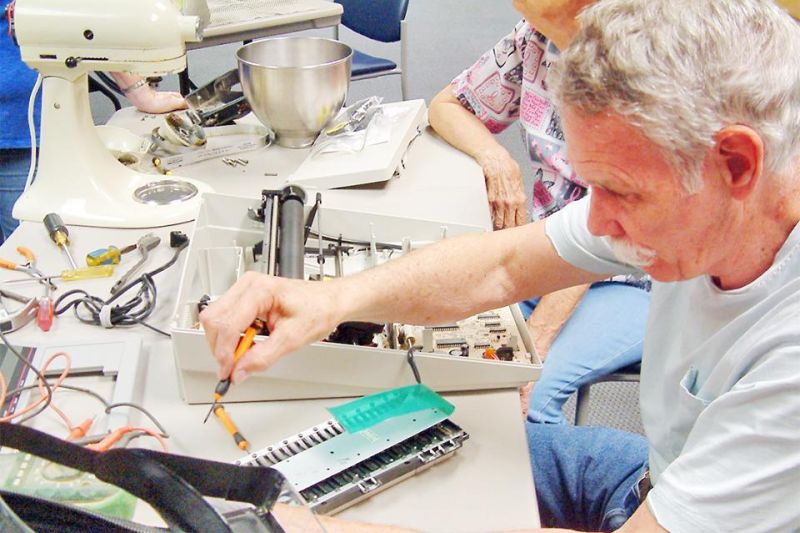 The third of four Repair Cafe events held this year took place Aug. 10 at the Holmes County District Public Library in Millersburg.
A total of 15 patrons showed up with items in need of repair including a Smith-Corona typewriter, commercial kitchen mixer, electronic toy tractor and fire truck, a bicycle, cell phones, a sewing machine, food processor, radio, and a coffee maker.
"These repairs kept us hoppin' as we only had two volunteers that day," said Mark Tillack, who coordinated the event. "With repair stations in sewing, wood, electrical, computers and bicycles, plus needing someone to run the reception station, ideally we need someone at each of these positions."
Tillack said the need for volunteers is still great. "We helped folks get things repaired but sure could use many more volunteers who like to repair things," he said. "It's loads of good neighborly fun."
Tillack said volunteers are asked to donate their time and talent and skills for three hours, four times a year.
Call Tillack to volunteer, get on a notification list for upcoming events or simply to learn more about Repair Cafe events at 330-377-4387.