Darb Snyder Senior Center offering produce vouchers to seniors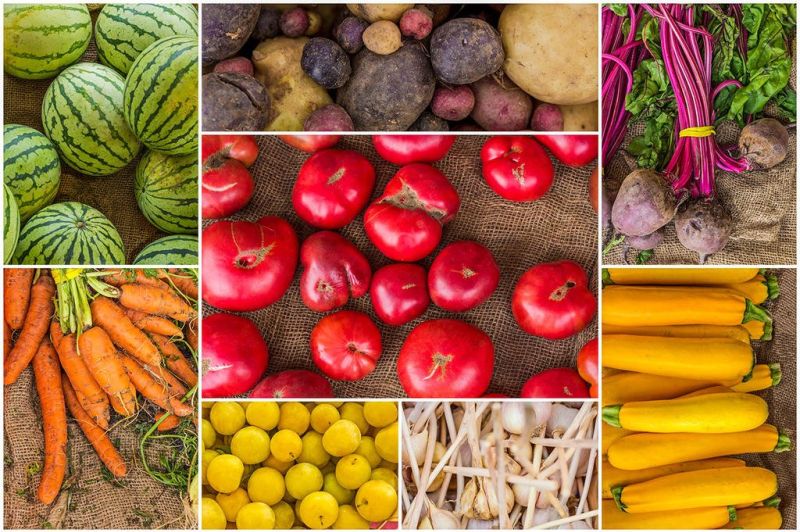 The Holmes County Darb Snyder Senior Center is making sure the county's senior citizens are well-fed with its weekly Meals on Wheels program, but the staff at the center is working on a new project that should really add value to the seniors' ability to purchase quality fresh food for a good, balanced meal.
The new program is the Senior Farmer's Market Nutrition Program, which is just now kicking off and is designed to help seniors purchase goods through a voucher program.
The SFMNP program was created in conjunction with the United States Department of Agriculture to work with low-income adults age 60 and older to purchase produce at farmers markets and roadside stands or farm stands through a series of coupon vouchers.
"Each eligible senior can get ten $5 vouchers to use at our participating farmers market," said Georgie Cool, senior center director. "It is a very neat and easy program that can really be a cost-saving, valuable thing for our seniors."
In order to qualify for the program, seniors must be Holmes County residents age 60 or older with an annual household income of 185% of the Federal Poverty Level: one-person household of $23,828, two-person household of $32,227, three-person household of $40,626 or four-person household of $49,025.
To obtain the coupon vouchers, interested parties can call the Holmes County Senior Center at 330-674-0580. They will be mailed an application form that should be completed and returned to the center. If an applicant is approved, they will receive a phone call to come to the center and pick up their coupons.
Cool said there is currently just one participating market in the program in Holmes County, but there also are two markets in Coshocton County and two in Tuscarawas County that are participating, making it easier for people living near the edge of Holmes County to find a viable option to pick out their produce and use their vouchers.
Cool said the seniors are anxious to return to the senior center, but because it continues to remain closed, they are able to take advantage of offers like this one that help provide provisions to meet their daily needs.
"We've developed such a wonderful relationship with so many of our county's seniors, and we understand the struggles they might be going through in putting food on their tables," Cool said. "Between this program and our Meals on Wheels program that sees us delivering food all over the county five days a week, we hope we are helping them save some money that they can use elsewhere."
Anyone with questions or who would like to participate in the voucher program can call the senior center at 330-674-0580. The mailing address to request an application is Darb Snyder Holmes County Senior Center, 170 Parkview Drive, Millersburg, OH 44654.