Space has found her spot in Dover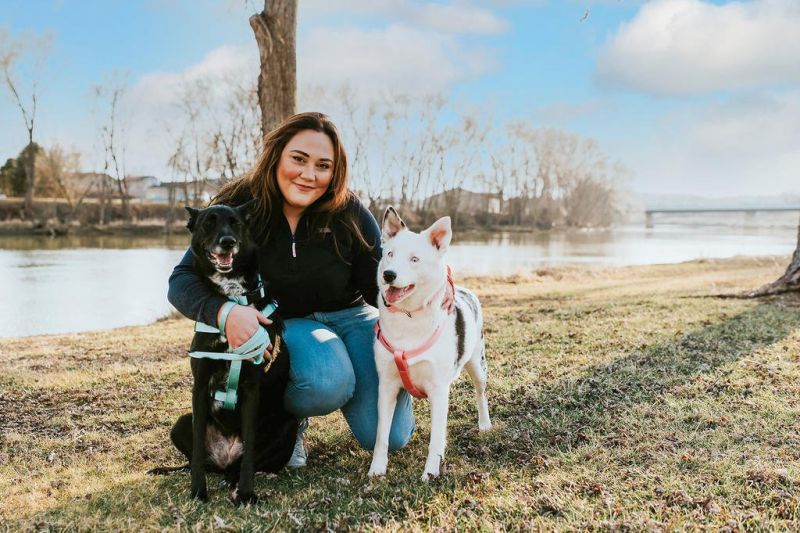 Gina Space is the newest at-large member of Dover Council. The Dover native is a graduate of the John Glenn College of Public Affairs at the Ohio State University. After college she spent several years in Columbus as a legislative aide and the deputy chief of addiction policy for the city attorney's office before coming home to roost.
Space has been assigned to the safety and parks and recreation committees on city council and will chair the human resources committee for 2022, all of which seem to be right in her wheelhouse.
Space's work on addiction issues in Columbus has prepared her for dealing with the issues of drug abuse locally.
"I think there is still an opioid problem here, but you also see meth making a huge resurgence," said Space, who admits there doesn't seem to be an easy solution. "There are so many factors involved, but I think a lot of substance abusers have a mental-health problem they're self-medicating. There are also socioeconomic factors, being exposed to trauma. It's a very complicated issue that we never seem to solve correctly."
Space said she believes addressing mental-health issues properly is a key component to finding the answer. "I don't know what the answer is entirely, other than to really fix how we deal with mental health in this country," she said.
Space also wants to focus on attracting more tourism, capitalizing on Dover's history and Canal Dover Park.
"A lot of people get off the I-77 exit at I-77 and never come beyond the gas stations, fast food and maybe Warther's," Space said.
Space believes once the park is connected to the Towpath Trail, additional tourism will follow, and she wants to see a proactive plan to make sure the city is maximizing its dollars spent on projects like it. "A great deal of work has been done on the riverfront project too," she said.
Space is keen on improving economic development in the city including small businesses downtown. At the same time, she considers it wise to find ways to attract more industry to make up for what has been lost, particularly in terms of steel and coal.
"I think you can make a case that electric cars, solar wind power and other green technologies belong in areas like this," Space said. "I care about the environmental impact, but it's also good economic policy to realize what's happening and get on board."
As the granddaughter of an immigrant, Space appreciates the city's new population. "We have a rich immigrant population who are making their own contributions to the city, particularly with the Guatemalan community, and I think that's exciting to watch," she said.
Community outreach
A strong believer in community outreach, Space wants to find ways to better communicate with and engage with residents. "We have open council meetings, but sometimes you have to meet people where they are," she said. "I'd like to hold regular meetings out in the community to reach and engage people who are not as inclined to attend council meetings."
Space said she feels people have a great deal of questions and have been exposed to a lot of misinformation about how government processes in the city work, especially considering the mayoral investigation and calls for council to initiate a recall.
"We are a statutory city, so there isn't anything we can do as council," Space said. "We don't have a charter, so we have to follow what the Ohio Revised Code says about how such cities run, and it's sort of a one-size-fits-all government. People in the community are talking about this issue, so why not meet them where they are and break it down?"
Thinking aloud, Space wondered if perhaps the time is near to consider adopting a charter or other form of government. "It wouldn't fix this situation because it would take years to accomplish," she said. "But it would prevent this from happening in the future and give us a form of government we have more control over."
Space recently earned a law degree from the University of Akron School of Law and is expecting her first baby in March while studying for the bar exam. "I was planning to take the exam in February, but we'll have to see," she said.
Space lives in Dover with her husband Tyler Tompkins and 9-year-old step-daughter Stella.