Sugarcreek Village Council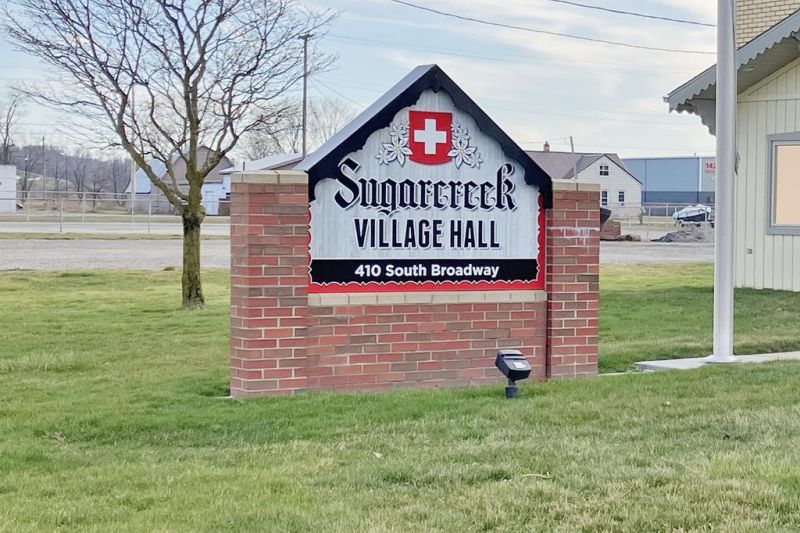 Sugarcreek Village Council accepted the resignation of councilman James Parson at Monday's council meeting, effective March 20. Parson gave no reason for his resignation.
Council is accepting letters of interest or resumes for the vacant council seat. They may be sent to Sugarcreek Village, 410 S. Broadway St., Sugarcreek, OH 44681, by noon on April 10. Council has 30 days from March 20 to appoint a new council member or Mayor Jeff Stutzman may appoint someone to fill the vacant seat.
Jason Hamsher, council president pro-tem, presided at the meeting in the absence of Stutzman.
Discussion
The economic development, parks and recreation committee will hold a meeting April 10 at 6:45 p.m. to discuss repairs to the bandstand and other items that need attention at Winklepleck Grove.
Council agreed to contact a bricklayer to make repairs to the Putt Memorial, which has been damaged, and the pavilion at the fire station.
Council discussed repairs and new curbing to Zurich Street. The work to the street will be completed in stages.
In other business
Council did the following:
—Learned there were no findings in the recent village audit.
—Agreed to remind residents next winter when 2 or more inches of snow falls that a parking ban will go into effect. Vehicles should be moved from the street so employees can plow. Council will remind residents during the year about the matter.
—Passed an ordinance, as an emergency, authorizing the mayor and fiscal officer to sell a 2012 Chevrolet Tahoe.
Other information
Council set a public meeting for April 18 at 2 p.m. at Village Hall concerning the railroad crossing on Route 39 near Belden Brick. The village is expected to have the railroad crossing at Camp 4 Belden Brick be exempt between the plants. The exempt status means signs will be posted that anyone who is required by law to stop at the crossing such as school buses or trucks or vehicles hauling hazardous materials will not need to stop.
The finance, personnel and audit committee will meet April 10 at 6:30 p.m. to review the letters or resumes received for the vacant council seat.
The next council meeting will be held April 10 at 7 p.m. in Village Hall, 410 S. Broadway St., Sugarcreek. The meeting was changed from April 3 due to several council members being absent.