The Wayne County Commissioners need your input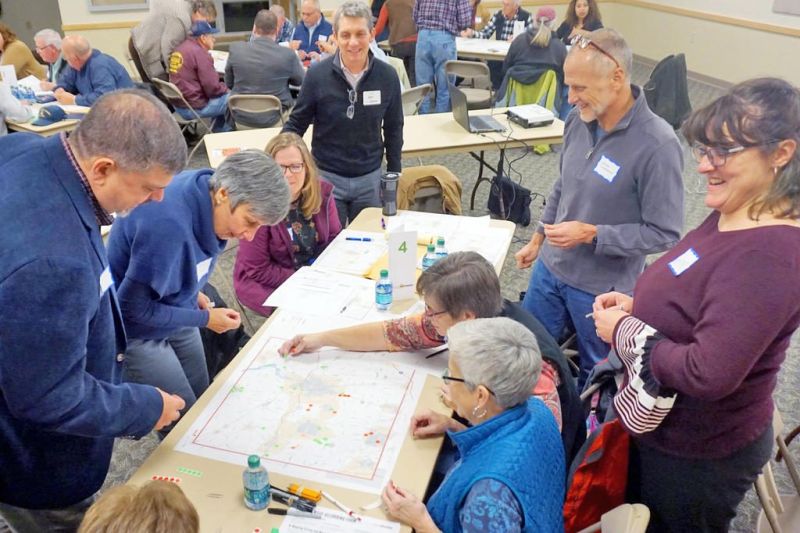 Wayne County is gearing up for the second of three rounds of public engagement related to the county's comprehensive plan, Wayne Onward.
The comprehensive plan will be an updated long-term guide that expresses the values and aspirations of the community and serves as a guide for future development. The plan will cover a range of topics and aim to manage change in the county while preserving what makes it special.
Everyone who lives or works in Wayne County is encouraged to attend. Four workshops are scheduled over the course of two days. All the workshops are identical sessions, so choose the location that is most convenient.
The workshop dates and locations are as follows:
—Sonnenberg Village Welcome Center (Kidron), 13497 Hackett Road, Apple Creek (hitching posts available), Tuesday, March 5 from 5:30-7:30 p.m.
—Wayne County Administration Building's second floor meeting room, 428 W. Liberty St., Wooster, Thursday, March 7 from noon to 2 p.m.
—Schmid Hall, 501 Hall St., Orrville (welcome to bring own brown bag lunch), Thursday, March 7 from 5:30-7:30 p.m.
—Wooster High School Library, 515 Oldman Road, Wooster, Thursday, March 7 from 5:30-7:30 p.m.
The workshop will be interactive and designed to allow participants to provide ideas to help shape the plan. Following a brief presentation, participants will be asked to share their perspective on initial planning concepts.
Input gathered will help define a vision and framework for the planning process as well as identify specific implementable action items that county agencies and organizations can pursue.
"We want participation. The plan should be far-reaching, allowing all the citizenry of Wayne County to express their voice and ideas for the county. We are at that stage in the planning process where some ideas will begin to gain traction. We need the public to validate these ideas to ensure a bright future for the county," said Trevor Hunt, director of the Wayne County Commissioners' planning department, which is spearheading the project.
Wayne Onward was initiated in fall 2018. The final plan will be completed by fall 2019. More information can be found at www.wayneonward.com or by calling Hunt at 330-287-5423 or emailing thunt@wayneohio.org.