Troop 358 readies for annual ox roast April 28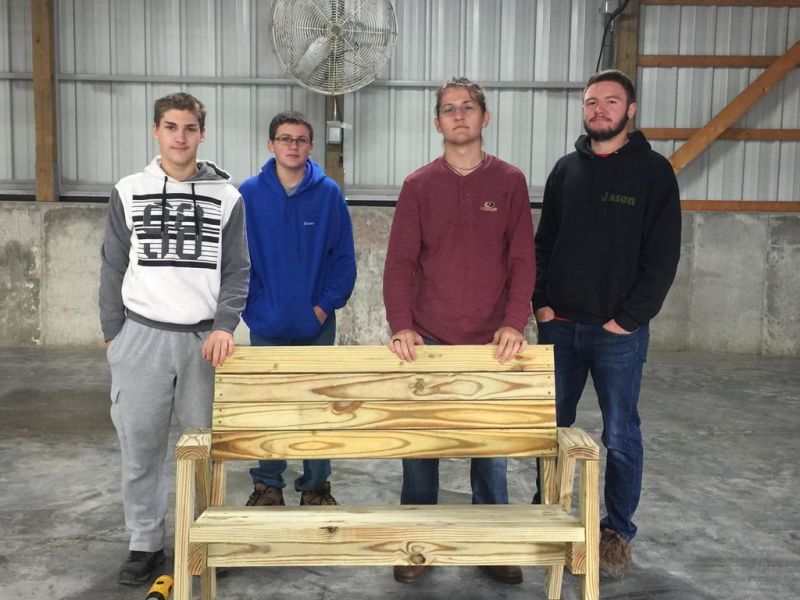 Boy Scouts of America Troop 358 will host its annual ox roast on Saturday, April 28 at Millersburg United Methodist Church, 5395 Township Road 336.
The ox roast will include sandwiches, potatoes, baked beans, cookies and desserts with food service going from 4:30-7:30 p.m. There also will be a silent auction that ends at 7 p.m., and among the items going up for auction will be 20-pound bags of frozen beef put into bags of various cuts, a tool set, a trailer full of firewood, an indoor/outdoor clock and more.
In addition to the activities going on during the ox roast, Troop 358 is currently taking orders for benches and picnic tables, and the public can order those the night of the roast.
According to troop leader Jeff Miller, the funds raised during the event will go toward this year's trip to Mammoth Cave, summer camp, a replacement of a 10-by-10-foot canopy, the purchase of food and some miscellaneous camp fees. The troop also invested heavily in community service projects and intends to do the same this year. Included in their services are road clean-up, Holmes County Share-A-Christmas and the Salvation Army Kettle Drive.
Last year saw the troop use the ox roast funds to go on a hike in Mohican State Forest, attend summer camp and attend a Klondike derby, a time of camping and traveling around a course with a Klondike sled doing various Scouting skills like fire building, compass work and first-aid.
Troop 358 welcomed two new Eagle Scouts into their fold this past year. Jeffrey Collin Miller built and erected park benches and a picnic table for the Pampered Paws Dog Park in Millersburg for his Eagle Scout project while Jason Abraham built the new shed beside the West Holmes High School tennis courts for his project.
To learn more about the ox roast or Troop 358 or to donate to the auction, the public can visit www.troop358.info or call Jeff Miller at 330-231-1501.