TuscBDD pilot program focuses on serving children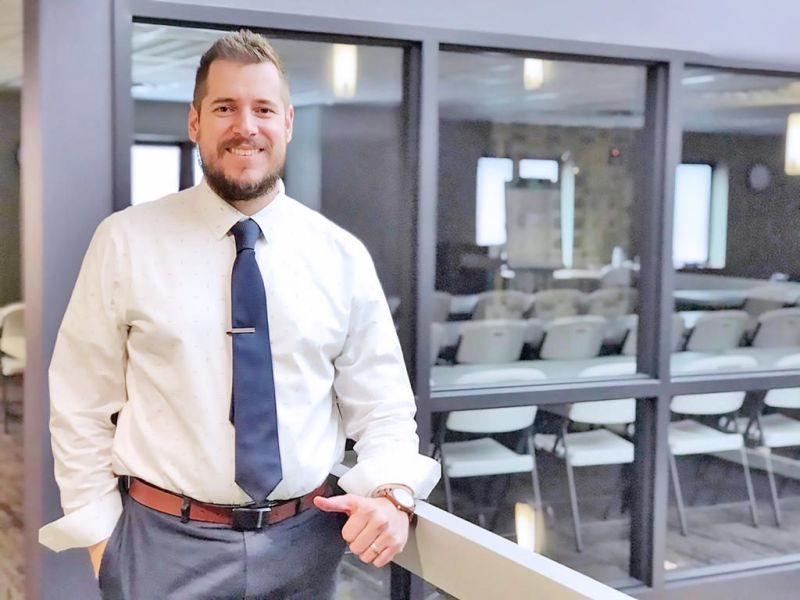 A new pilot program will help streamline the process of creating plans of assistance for people with disabilities in Tuscarawas County. The county was selected by the Ohio Department of Developmental Disabilities to participate in the pilot program, which begins as 2020 gets underway.
Tuscarawas County Board of Developmental Disabilities Superintendent Nate Kamban said the program will greatly simplify what has been a cumbersome process statewide.
"People with developmental disabilities in Ohio have what are called Individualized Service Plans or ISPs," he said. "These are plans that outline the goals and dreams of persons with disabilities. We have case managers who work with families to find out the person's goals, aspirations and plans and ask the disabled person what they would like their own life to look like. This information goes into the ISP, and these ISPs have been different in each county, and they can easily run to 50 or 60 pages of handwritten documents. So if a person moved to a different part of the state, transferring the information in their ISP was a difficult process."
The new program will create a single, statewide template in electronic format that can be easily transferred, updated and followed.
"Those ISPs are very important," Kamban said. "They help document a person with disabilities' desires and what is important to them in their lives. At the county level, our case managers then go into the community to find providers who are able to help those individuals meet the plans they have devised."
For example a person may have the goal of getting a job in the community, perhaps in food service. "That goal would be a part of their plan," Kamban said. "Our team would work with provider agencies in the community to find the right fit for that individual and the skills and training they need."
According to Kamban, the new plan will make things much easier at the state and local level, and both had recognized the need for such a change.
"The state understood that it was just too cumbersome having 88 ways of documenting this information for clients," Kamban said. "We were approached along with a few other counties to help get the program started, and I'm very excited about where this is headed."
The new program is an online-based template, moving away from paper and 88 different models.
"It'll be much simpler," Kamban said. "This took quite a bit of time to put together with people from the local and state level coming together with people with disabilities themselves to really come up with something that will work out well for everyone. We really tried to get down to what we thought was the right model. I'm pleased with the format so far."
Kamban said the TuscBDD is recognized for being willing to try new things, and this was likely why the state reached out for help in getting the program tested and underway. He said the Tuscarawas County agency also is somewhat unique in Ohio because it is focused primarily on the needs of children.
"We're trying to really focus on helping kids and families at a young age," Kamban said. "We recently redesigned Starlight School to focus on sending staff out into the schools to help with students with disabilities or behavioral issues. We try to focus on early assistance, getting kids the help they need early so that when they become adults, they see a more successful outcome and life for them is easier."
In the past, individualized plans were focused on a person's deficits. "It was a lot of 'you can't do this, you won't be able to do that,'" Kamban said. "They were focused on safety, which is important, but we want to focus on possibilities and options. It's very powerful and empowering for people with disabilities. Who in life should only have one or two options? Nobody. Everyone should have a full range of options available for their lives, and that is what we're trying to create here."
The TuscBDD serves approximately 600 children and adults countywide and is located on Commercial Avenue in New Philadelphia.