Uhrichsville hopes to revitalize city with new incentives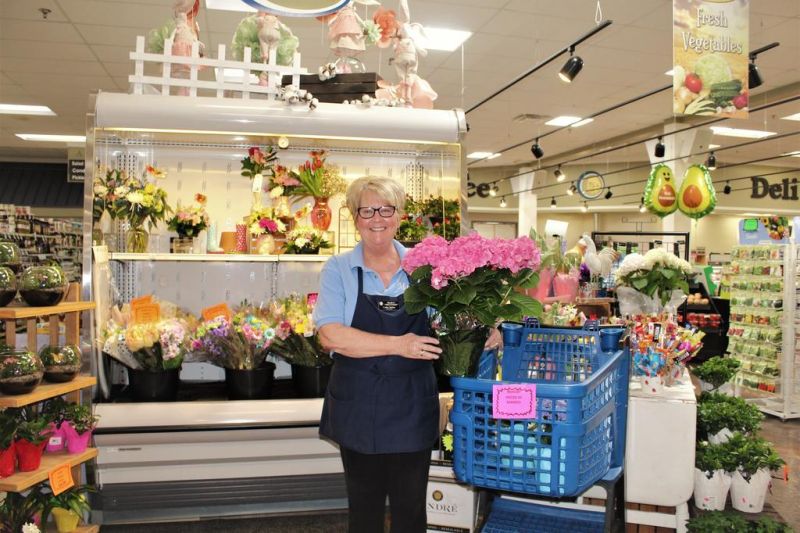 Members of Uhrichsville City Council recently passed a new property tax abatement program they hope will provide for a revitalization of the city.
"We had a study completed by the Appalachian Regional Commission. It concluded that top concerns from Uhrichsville residents were neighborhood blight and a lack of jobs and job opportunities. That is what sparked the idea for the legislation," said Eric Harmon, a member of Uhrichsville City Council.
Harmon said similar programs have been successful in other communities.
"Designating a community reinvestment area is a statewide economic-development tool that local governments can take advantage of. What that means is the City of Uhrichsville, for instance, can offer these tax-abatement opportunities to a business owner or to a homeowner in exchange for new construction or property improvements," Harmon said.
The village of Dennison has had a similar program since about the 1980s.
"This is actually not a new idea," Harmon said. "The Deer Hill housing development (in Dennison) was actually built with an abatement from the community reinvestment area program. In addition, the city of New Philadelphia actually adopted this about five or six years ago, and this is the tool that lured Menards into New Philadelphia. Other towns have seen success with it locally and throughout the state of Ohio."
The amounts the city can offer are determined by the State of Ohio and the Ohio revised code. They can tailor the program to their needs.
"One of the topics of discussion when we were first developing the legislation and debating it was what areas of the city of Uhrichsville do we designate for this opportunity," Harmon said. "It was an important discussion because, I think for a number of us, we found that we wanted to designate the entire city of Uhrichsville as a community reinvestment area."
Harmon is pleased the new tax abatements will be available for everyone — homeowners and business owners alike.
In doing research, Harmon found some larger cities like Cleveland, Columbus or Cincinnati will typically just focus on pockets of town or certain neighborhoods they want to revitalize.
Cities can't designate community reinvestment areas on their own.
"We have to qualify for a community reinvestment area, so we can't just determine it," Harmon said.
A lack of opportunity must be shown, and that is what happened with the ARC study. "We found there has been a lack of investment in the city of Uhrichsville. There's been an economic downturn, and by creating this program, we are looking to reverse that trend," Harmon said.
Harmon encouraged property owners to apply if they are adding on or building a new structure.
"It's an opportunity for them to cut their costs. Improving your property, building a new house, it's simply not cheap," Harmon said. "In turn, that benefits us as a city because we see improved property values and improved housing stock. This gives business owners opportunities to expand their business."
Harmon is confident the program will reap positive results in the future.
"What I hope to see with this is a vibrant downtown with businesses and a cleaner neighborhood with higher property values," Harmon said.
Harmon is pleased a few residents have already reached out for information on the property tax abatement plan.
Applications for the program will be decided on a case-by-case basis.
"Just because you apply doesn't mean you're going to get an abatement, and just because you apply for a certain abatement doesn't mean you're going to get that type of abatement," Harmon said.
Property owners can pick up the application at the Uhrichsville mayor's office inside the municipal building at 305 E. Second St.
"Fill out the application, make sure you keep all your receipts from the construction and your costs, document that, and turn it in," Harmon said.
The mayor and city administration will vet each application to make sure everything is correct, and then it will be presented to city council for approval.
The abatement is available for new construction only, although Harmon is pleased with the number of Uhrichsville property owners who have been working all along to keep up their investments in the city.
"We've been very lucky. We had a real-estate developer, Rita McPeak, who was previously from the area. She invested a lot into renovating the downtown. It's really been a game changer for the city of Uhrichsville as far as our downtown," Harmon said.
An East of Chicago Pizza restaurant recently moved into one of the buildings McPeak renovated.
Harmon also complimented other businesses including First Federal for the new office they built in the city a few years ago, Mako's Market and Pharmacy, and the new My Burger Joint restaurant. Outside of the downtown area, the Big Bend golf course and the new Claymont stadium are positives for Uhrichsville.
"We've got a wide range of good family-owned businesses," Harmon said. "Over the last probably 20 years, we've seen slow but steady improvement in downtown."
The tax-abatement Ordinance No. 45-21 was passed on March 25. Section 3 of the ordinance reads:
The construction of new structures and the remodeling of existing structures are hereby declared to be a public purpose for which exemptions from real property taxation is hereby granted for the following periods:
—For every dwelling containing not more than two family units, located within the same community reinvestment area and upon which the cost of remodeling is at least $2,500, a period of three years.
—For every dwelling containing more than two units and commercial or industrial properties, located within the same community reinvestment area, and upon which the cost of remodeling is at least $5,000, a period of four years.
—For new construction of every single-family residential structure located within the same community reinvestment area, a period of five years.
—For new construction of every commercial or industrial structure located with the same community reinvestment area, a period of eight years.
According to Harmon, the tax abatements could be as high as 50%. Those wishing a higher abatement amount would have to have it approved by the Claymont City Schools' board, as schools, not cities, receive most of the property-tax money raised in their area. The applicant would then have to file with the county auditor.
Harmon also is excited for $350,000 from Ohio's capital budget for the construction of the future Clay Museum location. "That's going to be another positive in the downtown," he said. "As long as we continue to focus on neighborhood revitalization and economic development, I think things are headed in the right direction in Uhrichsville."