Volunteers needed to get TUFF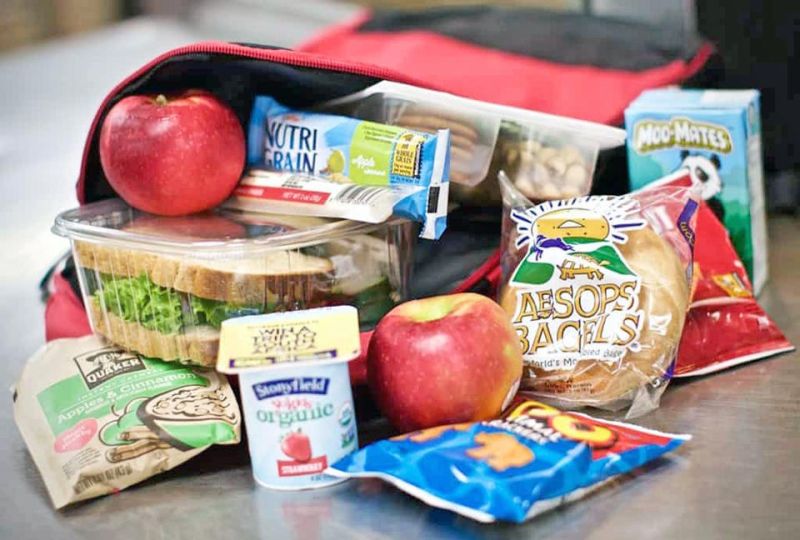 An organization born out of the Tuscarawas County Health Department has teamed up with area businesses and individuals to help fill a need with local children with the TUFF Bags.
Originally part of the Blessings in a Backpack organization and now in its second year, Tuscarawas United Feeding our Future provides meals on the weekends for area children who don't have adequate food on weekends, said Lisa Walker, who took charge of the program at the beginning of this school year.
In a recent packing day, volunteers packed 1,104 bags, which was two weeks worth of food, giving 552 bags a week to local schools.
"We serve the Newcomerstown School District and the Claymont School District, as well as the Head Start in Dover," Walker said.
Walker said the program starts with distributing letters to the school districts to be given to the families. "The parents choose whether or not to participate. We don't ever know who the students are. It is anonymous," she said.
Every week Walker takes the bags to the schools, and from there the teachers and staff distribute them to the students on Friday afternoons. "Each bag contains two breakfasts, two entrees and two snacks," she said.
For longer breaks such as a three-day weekend or a long holiday week, the bags contain more food to give the child meals every day.
Walker said the organization has a network of partners that help, but everything they do is funded by donations. "The United Way is our fiscal agent. Anyone wanting to make a donation to help can do so through the United Way on behalf of TUFF Bags," she said.
All of the donations go toward purchasing food for the program.
Another way people can help is through volunteering to help pack all of the bags. "We are always looking for volunteers," Walker said.
Those interested in helping can call the Tuscarawas Health Department at 330-343-5555 and speak to Walker, who can give more information about when and where the packing days are.
Walker said a coalition of leaders in the area meets with TUFF Bags once a month to discuss how the program is going and what can be done to make it better. "The juvenile probation system, the magistrate and the probate court are huge partners," she said.
Walker said FlexField in Dover, Harley Davidson and the Buckeye Career Center also are industry partners.
"The need is so great in our community, and so many children are food insecure. We want to meet the need and help as many kids as we can," Walker said. "As far as the community goes, food insecurity is never an easy topic, but it is never a child's fault, and we just want to make sure every child in our community is not dealing with this and has food in their bellies."
According to a 2018 survey by the Akron Canton Food Bank, 22.2 percent — approximately 4,760 children in Tuscarawas County — live in food insecurity, which is a lack of regular access to nutritional food for active and healthy lives. These children are eligible for free or reduced breakfast and lunch at school but may not have access to food outside of school.