Watershed Tour shows success of reclamation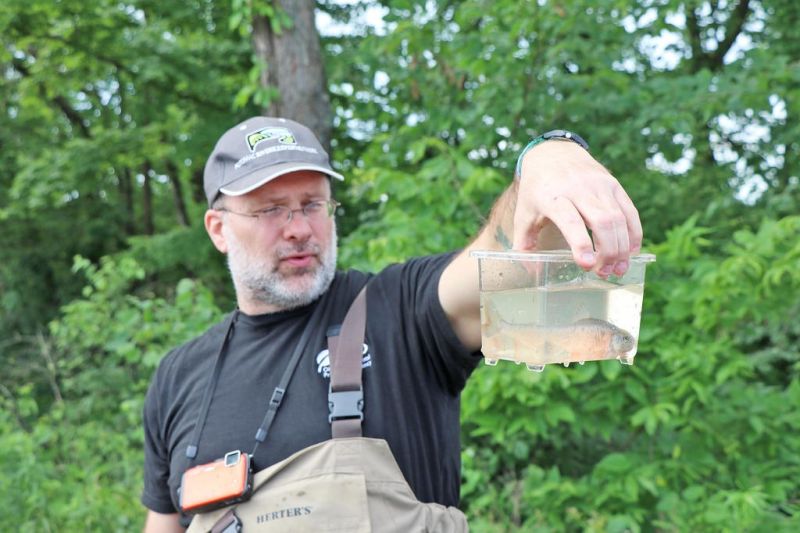 The Middle Tuscarawas Watershed Fall Tour, an annual event designed to give the public the opportunity to see the benefits of environmental restoration, will be Nov. 23 from 10 a.m. to 1 p.m.
The tour will begin at the watershed office in Mineral City. Transportation to the different sites will be provided, as well as a catered lunch. This event is free to attend, but an RSVP is requested. Attendees under 18 must have an adult present. This tour will include moderate walking on uneven terrain, and proper foot gear is recommended.
The tour will include multiple stops including the Zoar Levee with a representative from the Army Corps of Engineers discussing the work being done at that site.
"The Army Corps of Engineers discuss their recent investment in reinforcing the Zoar Levee, furthering their mission to keep communities in Tuscarawas County safe from the flooding of the Tuscarawas River," said Grace Hanoian, an AmeriCorps member with the Middle Tuscarawas Watershed.
"The Zoar Levee is a very important aspect in ensuring the future of this historic town,"
said Taisa Dzindo, another AmeriCorps member with the Middle Tuscarawas Watershed. "With construction set to begin on the levee in 2020, I believe the community will find this
presentation very valuable."
Marissa Lautzenheiser, representing Rural Action, will lead a tour of an abandoned mine reclamation project and discuss the current work underway to clean local streams affected by acid mine drainage.
"We expect the Farr Project to reduce more than 3 tons of iron per year, over 6,500 pounds per year," Hanoian said. "Prior to construction almost 40 percent of iron pollution in the Huff Run Watershed was draining from Farr."
The Farr Project is located in Sandy Township in Tuscarawas County at the open limestone channel before entering Huff Run. The Farr Project discharges into Huff Run at river mile 1.0. This area was affected by unreclaimed gob piles and an impoundment fed by deep mine discharge.
The site also reclaimed almost 8 acres of abandoned historical surface mine lands covered in coal waste, which also was contributing to stream pollution.
Additionally a speaker will discuss the health and protection of the Tuscarawas River.
RSVP to grace@ruralaction.org or call 330-859-1050.
The Middle Tuscarawas Watershed office is located at 8728 N. High St. in Mineral City.
Rural Action is a member-based, sustainable community-development organization. Their
mission is to foster social, economic and environmental justice in Appalachian Ohio. Learn
more about Rural Action at www.ruralaction.org. You also can keep up with their work on
Facebook, Twitter, LinkedIn and Instagram.
Rural Action has focused their work within the Middle Tuscarawas River area, covering the area between Canton in Stark County and Coshocton in Coshocton County. This area includes sub-watersheds like Huff Run and Mud Run.
There has been restoration work happening in the Huff Run Watershed since 1996 and in the Mud Run Watershed since 2011. While there are many water-quality impairments, there also are pockets of exceptional water features.