Wooster Chamber holding 120th annual dinner Jan. 23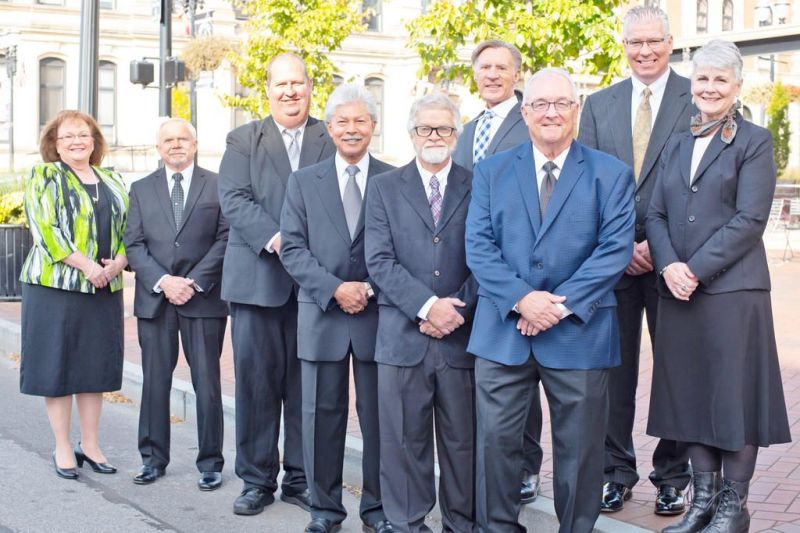 The Wooster Area Chamber of Commerce is preparing for its biggest event of the year, the 120th Annual Dinner Meeting, which will be held on Thursday, Jan. 23 at the Wayne County Fair Event Center.
The dinner is the single largest gathering of the Chamber's membership, and one of the largest formal Chamber events in the state of Ohio.
Each year, business leaders gather at the dinner to honor those who have made a positive impact in the betterment of the Wooster community. This year's event is set to be the biggest yet, with over 1,000 people expected in attendance.
The Chamber looks forward to celebrating the achievements of the award winners and the Chamber's long history of supporting the business community and promoting economic growth.
The honorees will include: Wall of Fame Award, Michael Steiner; Business of the Year Award, PRC-Saltillo; Jack O'Donnell Award , Alicia Wallace; Board of Directors Award, Dee Vaidya; Mike Lezak Award, Mike Tepe; Leadership Wooster Distinguished Alumni Award, Armand Massary; WorthyWorks Award, Wayne Metropolitan Housing Authority; Small Business of the Year Award (more than 15 employees), M.W. Robinson Co.; and Small Business of the Year Award (less than 15 employees), Tignor's Hometown Hardware.
Most recently, the overall economic health of the greater Wooster Area is as strong as it has been in many years. Unemployment is at an all-time low, businesses indicate that profits are up, and the growth of the local citizenry population is steadily increasing.
While these are all positive indicators, the Chamber sees even brighter days ahead, as a number of community and economic development projects are scheduled for 2020 and beyond. The Annual Dinner is a great opportunity for the Chamber staff to organize a large gathering of our membership in celebrating these accomplishments, while also sharing an outlook for the future.
Samira Zimmerly, the Director of Events and Programs for the Wooster Chamber, organizes the event and most recently she has been faced with a sellout crowd that is eager to attend.
Justin Starlin, President of the Chamber will assume the lead at the podium that night, and has stressed that the pressure to deliver a quality program in a timely manner is always the challenge. "The balance between developing a quality program that takes into account the appreciation for brevity is something that I enjoy the most," he said.
Zimmerly and Starlin are set for this year and excited to be able to highlight the new Wayne County Event Center as a venue that can house a formal dinner event.