Wooster Sport Card Show is in its 30th year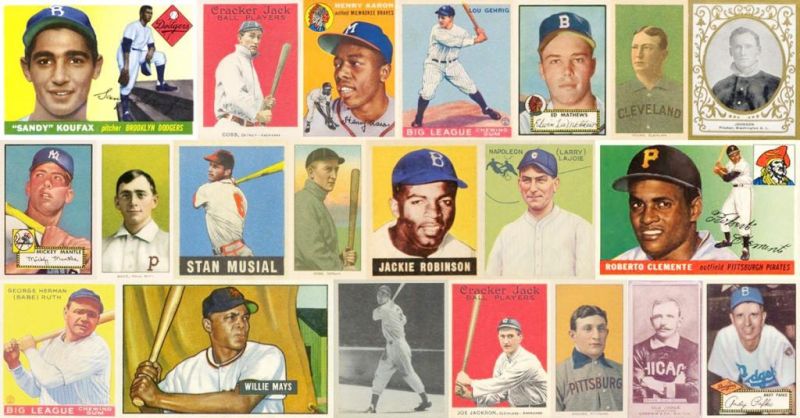 Wooster High School will be a center of activity on Saturday, Dec. 15 as three separate events will fill the building with food, collector trading and music.
One of the longest running collector shows in the area, the Wooster Sport Card Show is in its 30th year of showing the best, oldest and latest to area sport card collectors. The show is headed up by Bob Platt, former teacher and member of the Wooster High Booster Club, which benefits from the show as well.
"In the late 1980s," Platt said, "the card companies produced a glut — way too many cards — and I found myself with plenty of extras. I started the card show as a way to sell off some of my collection and raise money for the booster club that year."
Over those 30 years Platt has seen the sport card collecting hobby undergo many changes, which he feels coincide with changes in the country itself. "The show was really well attended, and the hobby was doing well through the 1990s," he said. "About that time came the ability to buy online with wider access to cards. That was a big change."
Platt also credits the events of Sept. 11, 2001, with an overall change in the mood of the country, leading to a change in attitudes and priorities. "I think after 9/11 people kind of reshuffled their priorities. Hobbies and pastimes fell off in general as people focused on what was really important in their lives," he said.
Platt said other changes also had an impact. "Then sports itself changed in many ways," he said. "Everything a player does, good and bad, is so completely documented and followed. People expect their sports heroes to be absolute model citizens when kids are looking up to them, and sometimes they fall short. A single scandal can cause the value of a player's cards to plummet to nothing overnight. And players aren't loyal to a single team as much as they used to be. In the '60s and '70s you knew from year to year who would be playing for the Cleveland Indians, for example. Now players shift from team to team and follow the money."
Platt said the price of attending sporting events and the ability to build an in-person loyal fan base also affect sport card collecting. "It's not cheap to go to games, and you can't really afford to attend a whole season anymore. That makes a difference," he said. "Then again players are in the spotlight on television and online now, so they tend to be even more familiar, even after they retire. A player who makes it into the Hall of Fame for their sport will usually have a corresponding rise in value for their sport cards. Otherwise, values level out at retirement."
Platt said cards still come in packs or in full sets, but manufacturers have had to find creative ways to keep buyers interested.
"They added special, random insert cards in some of the packs, and those became known as 'chase cards' because you end up chasing after them. They're scarcer, so they tend to be more valuable. Then came cards which were randomly inserted carrying a player's autograph or jersey swatches, where they put in a tiny piece of fabric from a player's jersey in a random pack of cards," Platt said.
Platt said proceeds from table rentals will benefit the booster club. The sport card show is the same day as the music booster's pancake breakfast and Tuba Christmas, which starts at noon. "It all helps bring people out, and that's important for a sport card show," Platt said.
Wooster High School is at 515 Oldman Road. The sport card show is from 9 a.m. to 4 p.m. with free admission.