WWII vet to be honored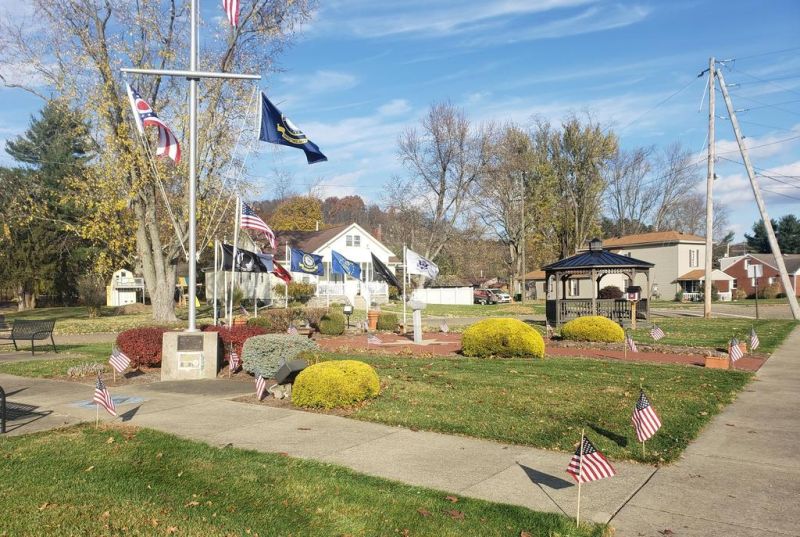 Volunteers have recently given the Haverfield Memorial at Uhrichsville City Park a makeover to get ready for the Dec. 7 memorial event honoring Ensign James Haverfield of Uhrichsville, who perished on the USS Missouri during the Japanese attack on Pearl Harbor in 1941.
Haverfield was the first Tuscarawas County resident killed in WWII. A graduate of Ohio State University, Haverfield also was the first Ohio State alum to die in WWII and has Haverfield Hall student residence building named in his honor.
Also, the U.S. Navy named a destroyer escort ship commissioned during the Vietnam War in his honor, The USS Haverfield.
The Vietnam Veterans Chapter 857 donated all new flags for the memorial, and a volunteer group led by original memorial creators Rich McCullough of Coshocton and Daryl Hicks of Mt. Vernon installed the new flags last week. Other volunteers included Ann Nalley, Jim Heaven, Nan Lindsay and Randy Lindsay. Anyone interested in buying veterans memorial bricks can call Nalley at 740-202-2122.