YMCA to begin 12th annual Silent Wreath Auction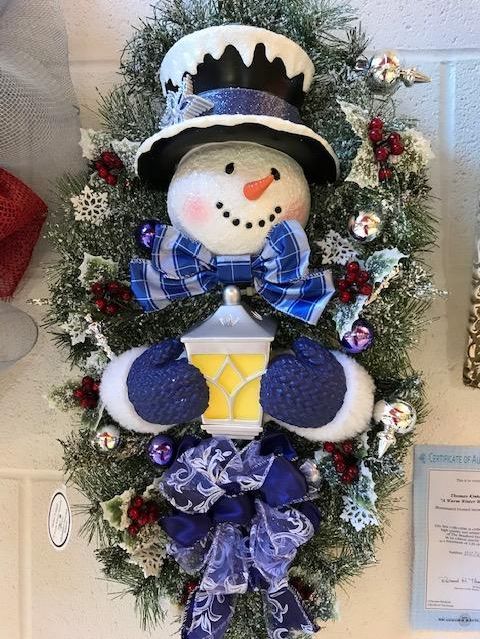 The Tuscarawas County YMCA will begin its 12th annual Silent Wreath Auction on Monday, Nov. 12 at noon.
Wreaths are created and donated by YMCA members, volunteers and staff each year to help raise awareness for the YMCA Annual Campaign, which helps kids and families become part of the Y through the YMCA Financial Aid Program.
"It's always exciting to deck the hall with all these amazing creations," said Kathleen Johnson, marketing director at the Y. "Every year the wreaths get more and more creative."
Bids will be accepted starting at noon on Monday, Nov. 12, and the final gavel will go down at noon on Nov. 21. Proceeds for the auction go directly to the Annual Campaign.
Highlights in this year's auction is a Thomas Kinkade Illuminated Frosted Snowman Wreath with Certificate of Authenticity, which was donated by YMCA staff member Cinda Orr of Dover and her mom Sharon Swegheimer of New Philadelphia. The two have been making and donating wreaths to the auction for many years.
"We are so grateful for the support of the members and staff. We could not do these amazing fundraisers without their support," Johnson said.
The Y welcomes the community to stop by anytime throughout the week to see the display and make a bid. Information on this event and the Annual Campaign can be found at www.tuscymca.org or on the Tuscarawas County YMCA Facebook page.