You can learn more about outdoor recreation in the area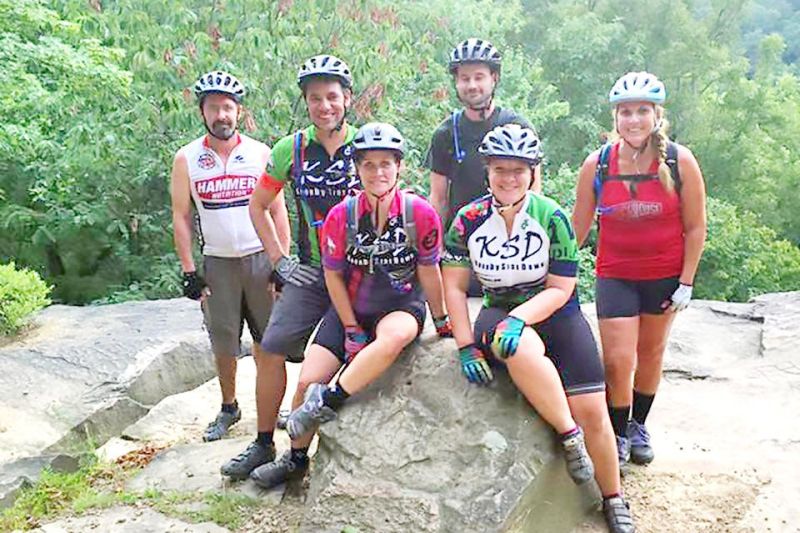 Go Outside Tusc. County is scheduled for Monday, Oct. 7 from 6:30-7:30 p.m. at Tuscora Park in New Philadelphia and will feature speakers who are well versed in outdoor opportunities available to everyone in the area.
The Tuscarawas County Public Library wants you to put down your phone, get outside and take advantage of the opportunities for outdoor fun in the area.
Megan Kovalaske-Grimm of the library said this first-ever event coincides with the One Book, One Community campaign going on countywide this fall. "We want to encourage people to get outside and explore," she said.
The book at the center of the One Book, One Community drive this year is "How to Break Up With Your Phone" by author Catherine Price. The book outlines ways people can wean themselves off dependency on their mobile devices and spend more time with people in actual real-life activities.
"We have many great opportunities to get outside in Tuscarawas County," Kovalaske-Grimm said. "Our speakers are from the local outdoor advocacy group, The Dirt Line. They'll talk about hiking trails, bike paths, kayaking, the new docks on the river, rock climbing, a pretty full coverage of what you can do to get outside."
John Kelly and Jason Ricker of The Dirt Line are the scheduled speakers for the Go Outside event. Ricker said there are numerous opportunities to go outside, some of which may be unfamiliar to some people.
"The Dirt Line is normally very involved in building and maintaining trails at Camp Tuscazoar, but we're going to focus on the many things you can do in Tuscarawas County in addition to that," Ricker said.
Ricker said The Dirt Line began seven years ago when he contacted Camp Tuscazoar about working on the trails there. "We also brought in Cleveland Area Mountain Bikers Association to talk about the value of developing trails. We gathered a lot of volunteers for our group, and The Dirt Line became kind of a focal point for volunteers and information on social media."
The Dirt Line is made up entirely of volunteers who share their time and abilities to advance outdoor recreation opportunities in the area and advocate for their use.
Ricker said Kelly is all about kayaking and mountain-bike riding while he is mainly into trail running and riding and mountain-biking.
"There are also a lot of opportunities for children to get outside and find recreation in the area," Ricker said. He plans to talk about this as well at the Oct. 7 event.
"Some of the best trails in Northeast Ohio are right here in Tuscarawas County," Ricker said. "And now there are great advances in the availability of waterways with new access to the river. Aside from camps and formal trails, there's just so much you can do outdoors right here in our area. We're looking forward to sharing some of what's out there."
Kovalaske-Grimm said the event is free, but registration is needed. Call the main library at 330-364-4474.
Tuscora Park is located at 161 Tuscora Ave. NW in New Philadelphia.