Zeisberger Heckewelder Award winners named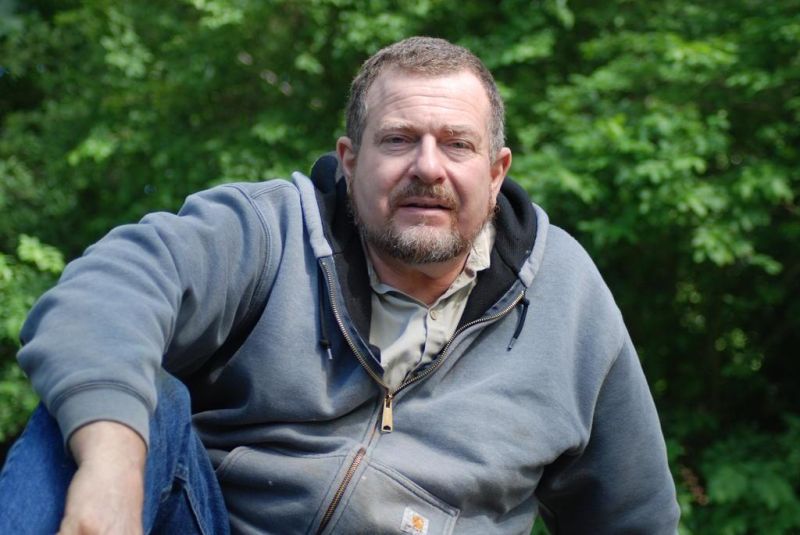 The Tuscarawas County Historical Society is celebrating its 100th anniversary in 2021, and part of that fanfare is announcing the 41st class of Zeisberger Heckewelder Award winners.
This year's recipients are Candace Wilson, Brenda Stafford, Jeff Miller (posthumously), Joe Krocker and the Dover Public Library. These winners, along with the Yeager Memorial Scholarship recipient, will be honored on May 11 at the Tuscora Park Pavilion at 6 p.m. with a meal and the awards to follow.
To make reservations, call the Historical Society at 330-308-7494.
Wilson and Stafford are retired teachers from Midvale Elementary. The two of them have been instrumental in preserving the history of Midvale and serving their community. They are the founders of the Mine-ding Midvale's History Group.
Together Stafford and Wilson created three books regarding Midvale's past with the help of their students. The books are "Mine-ding Midvale's History 1889-2003," "Re'mine'ding Midvale's History" and "Mine-ding Midvale's Schools: The Tradition Lives On."
These two educators came together to tell the stories of Midvale as they realized as the older generation passed away, their stories went with them. Stafford and Wilson also are active members of their respective churches and very involved in the programming of each.
Krocker has a large resume of volunteer work. His greatest interest is as a bicycle enthusiast, and this passion has led him to work for the betterment of the greater community to create and support bike and walking trail efforts.
Krocker is the president of the Zeisberger Trail and Parks, a group he founded in 2011 to facilitate building trails and parks in the Goshen, Wainwright, Tuscarawas, Gnadenhutten and Port Washington areas. He is a longtime member of the Warwick Lions Club and helped organize and oversee the building of low-cost housing in Tuscarawas for seniors, then served as president of the Warwick Manor and Lions Manor Housing.
Krocker has served with many other organizations including the Tuscarawas County Council for Church and Community, the Tuscarawas County Parks Advisory Board, the Friends of Tuscarawas County Parks, and the committee for the Tusky Days Festival.
Miller passed away in 2019 after leading a life of service to his family and community. He started working at his family business, Miller Studio Inc., in 1969 at the age of 14. He loved woodworking and became a cabinet maker, eventually opening his own shop, Fieldview Wood Products. He returned to MSI in 2004.
Miller was always finding ways to restore and revive old buildings. He helped restore a historic Quaker meeting house in Jefferson County. He restored his own home from top to bottom, earning it a Tuscarawas County Heritage Home Association plaque.
In 1996 Miller saved another historic property built between 1825 and 1830 from destruction by moving it to Gibbs Lane, securing a moving company and permission from the city, and arranging for power lines to be moved and roads closed in short fashion.
Miller was an asset to the Heritage Home Association, serving as vice president and president for several years. He willingly shared his knowledge with members, sharing a love of history and restoration of historic homes.
Miller's community service included the donation of two patient observation rooms in the emergency room at Union Hospital. He was involved with the local Junior Achievement and belonged to the Woodcarvers Association.
Miller also served in many local organizations including the Tuscarawas County Republican Party, the Historic Canal Dover Association, the planning commission for the city of Dover and as a member of Grace Evangelical Lutheran Church. He was a supporter of the Tuscarawas County Humane Society, Cleveland Clinic Union Hospital, Pathway to Wellness and Community Hospice.
The Dover Public Library is this year's organizational winner. The Dover Public Library — beyond being a library offering books, DVDs, CDs, audiobooks and computer use — offers the residents of Dover and beyond a wide range of programming and activities. This has been a challenge during a pandemic year, but the library has stepped up its game with Zoom programs and regularly scheduled videos to continue to serve the needs of its community.
They host events covering topics such as local history, nature, health and wellness, fashion, finances, authors, and recycling. The library has created virtual story time for its children's department. The teen department has created videos, programming and projects, all to be done virtually to keep their audience engaged during this time.
The Dover Public Library also has taken on the challenge of preserving local history in a collaborative effort with the Dover Historical Society. The two groups have created the Dover Historical Society Archive in the Local History Room on the lower level of the facility. All of the archival material of the Carriage House of the J.E. Reeves Home including photographs, documents, booklets, newspaper articles, genealogical material and other paper items are being moved to the archives, where it will be organized and more easily accessible for use by the public.