Barbara A. Diehl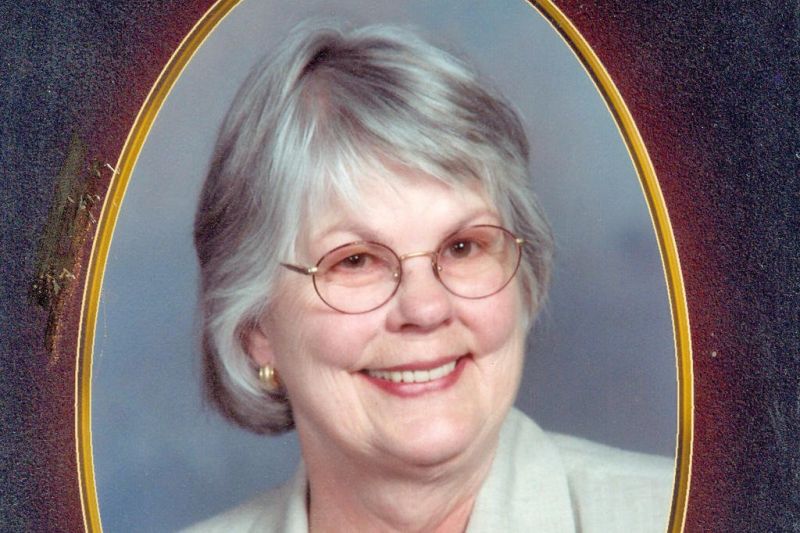 Barbara A. Diehl, age 86 of Sterling and formerly of Orrville, died Sunday, June 30, 2019, at Wooster Community Hospital, following a long period of declining health.
Barbara was born Oct. 2, 1932, in Buckhannon, West Virginia to the late Winifred and Mary (Reeder) Hamilton and graduated from New Philadelphia High School in 1950. She ran the data-processing department for Will-Burt Company in Orrville for 40 years, retiring in 1995.
Barbara was a member of Pleasant Hill Baptist Church. She enjoyed card club, bird watching and baking. Her greatest joy was her family, especially her grandchildren.
Surviving are her daughter, Crystal (Tom) Galehouse; two sons, Chuck (Cynthia) Diehl of Sterling and Douglas (Cheryl) Diehl of Orrville; eight grandchildren, Brian (Amy Cunningham) Tomassetti, Joe (Susan) Tomassetti, Kate (Justin) Plant, Laurel (Jered) Rich, Rebekah (Michael) Shipper, Joshua (Rhiannon) Diehl, Bethany (Marvin) Williams and Matthew Diehl; eight great-grandchildren, Brandon, Cole and Chase Tomassetti, Theo, Oliver, Beatrice and Montgomery Shipper, and Adrian Diehl; four brothers, Earl (Ginny deceased) Hamilton of Stow, Jim (Shirley) Hamilton of Alabaster, Alabama, Sam (Judy) Hamilton of Myrtle Beach, South Carolina and Sen. Bill (Sue) Hamilton of Buckhannon, West Virginia; and numerous nieces and nephews.
In addition to her parents, she was preceded in death by a son, Jonathan Hamilton; sister, Winnie Hoover; a brother, Joey Hamilton; and ex-husband, Robert C. "Bob" Diehl.
The family would like to take this opportunity to thank the staff of Smithville Western Care Center, Wooster Hospital ICU, Orrville/Canton Aultman, and the many friends and family members who visited, sent prayers, cards or called.
A celebration of life gathering will be held on Saturday, July 6 at Christ United Church of Christ, 301 N. Main St., Orrville, from 11 a.m. to 1 p.m., where an open-mic sharing of memories will be held from 12:30-1 p.m.
Auble Funeral Home in Orrville is assisting the family with arrangements. Online registry and expressions of condolence may be made at the funeral home's website at www.aublefuneralhome.com.