Dorothy E. "Dot" Roush Hunter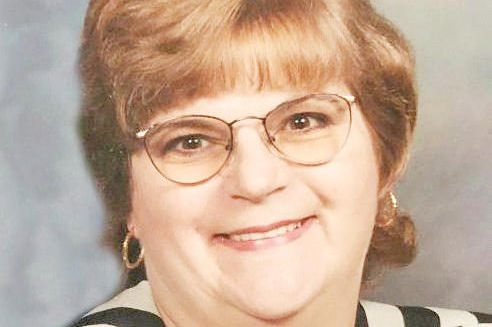 Dorothy E. "Dot" Roush Hunter, age 72 of Orrville, died Sunday, April 7, 2019, at Avenue at Wooster in Wooster, following a period of declining health.
Dot was born June 18, 1946, in Uniontown, Pennsylvania to the late Cotton and Frances (Showe) Lyons and graduated from Albert Galltin High School in New Geneva, Pennsylvania in 1964. She married Raymond J. Hunter on Nov. 23, 2014, in Orrville. Ray died on Nov. 12, 2018.
Dot worked in the factory at Rubbermaid in Wooster for 23 years, retiring in 1996.
Dot was a member of Orrville Christian Church. She enjoyed reading, crafting, quilting and Bible study at her church.
Surviving are two children, Mark (Celeste) Wildey of Jacksonville, Florida and Michele (Mike) Bishop of Summerville, South Carolina, both from her marriage to John Wildey; her third child, Steve (Tiffany) Roush of Wadsworth, from her marriage to Charles Roush; step-daughter, Sara (Kurt) Biltz of Randolph; seven grandchildren, Cory (Nicole) Bishop, Kyle (Haley) Bishop, Chelsie Bishop, Maxine Wildey, Zane Roush, Kayla Roush and CJ Roush; two step-grandchildren, Zachery and Cheyanne Biltz; and two great-grandchildren, Campbell and Jake Bishop.
In addition to her husband, Ray, she was preceded in death by a brother, George "Buck" Lyons.
Services will be held at 1 p.m. on Friday, April 12 at Orrville Christian Church, 925 N. Elm St., Orrville, with Pastor Tom Ledford officiating. Burial will take place at Crown Hill Cemetery in Orrville.
Friends may call on Friday at Orrville Christian Church from noon to 1 p.m.
Auble Funeral Home in Orrville is handling the arrangements. Online registry and expressions of condolence may be made at the funeral home's website at www.aublefuneralhome.com.
Memorials may be made to LifeCare Hospice, 1900 Akron Road, Wooster, OH 44691 (www.lifecarehospice.org).